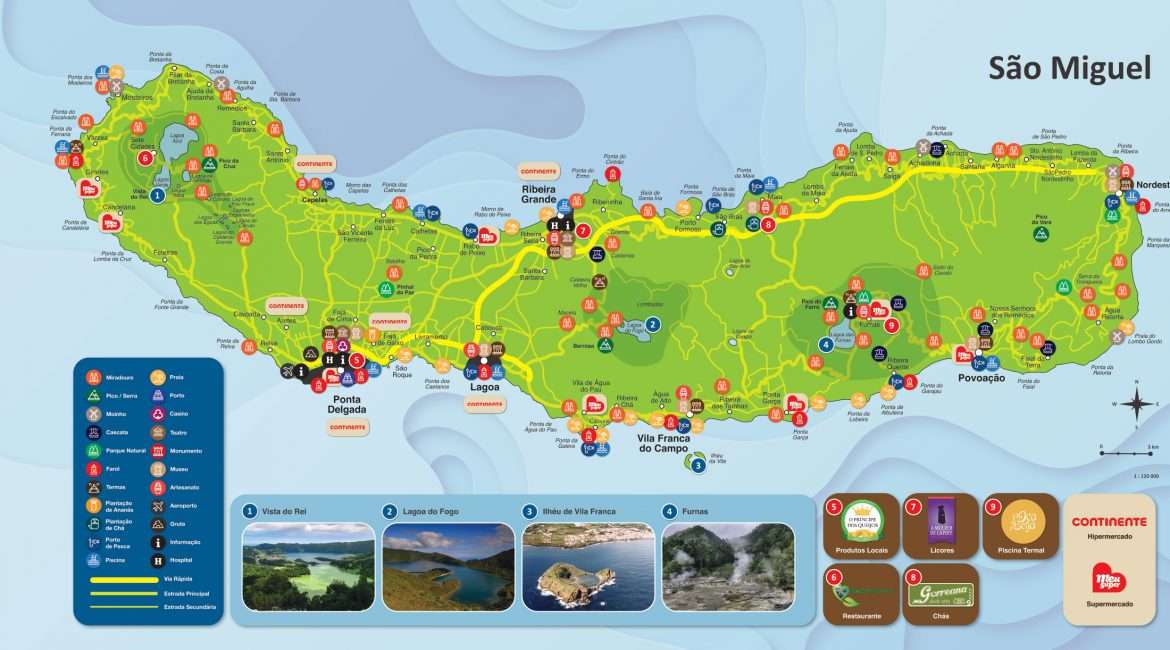 The Azores, a group of nine volcanic islands in the middle of the Atlantic Ocean, are a hidden gem for travelers seeking natural beauty and adventure. While each island has its own unique charm, São Miguel stands out as a must-visit destination. Discover São Miguel, the best Azores island. With its stunning landscapes, hot springs, and opportunities for whale watching and hiking, there's something for everyone on this island. Start planning your trip to São Miguel today!
Best Places to Visit
São Miguel Island is full of breathtaking natural wonders and exciting activities. One of the top places to visit is the Sete Cidades crater, which offers stunning views of two interconnected lakes. Another must-see spot is the Furnas Valley, where you can relax in natural hot springs and taste traditional Azorean cuisine cooked underground. For adventure seekers, whale watching tours and hiking trails through lush forests are also popular activities on the island.
The Best Restaurants in São Miguel, Azores
In addition to its natural beauty and outdoor activities, São Miguel Island is also known for its delicious cuisine. Seafood is a staple on the island, with fresh fish and shellfish caught daily. Some of the best restaurants on the island include A Tasca, which serves traditional Azorean dishes like cozido das Furnas (a stew cooked in volcanic steam), and O Mercado, which offers a modern twist on Azorean cuisine. For a more casual dining experience, try the local food trucks that serve up tasty snacks like bifanas (pork sandwiches) and queijadas (sweet pastries).
The Best Restaurants in São Miguel, Azores
Where to Eat in Ponta Delgada: A Local's Guide
The Best Hot Springs of São Miguel – Azores
São Miguel Island is home to some of the best hot springs in the Azores. The most famous hot springs are located in Furnas, where visitors can see the geothermal activity up close. The Terra Nostra Garden Hotel has a large hot spring pool that is open to the public, as well as a botanical garden to explore. Other popular hot springs on the island include Poça da Dona Beija, which has several natural pools of varying temperatures, and Caldeira Velha, which is surrounded by lush greenery and has a waterfall. Don't forget to bring your swimsuit and towel for a relaxing soak in these natural wonders.
Discover the Best Azores Beaches: A Guide to Paradise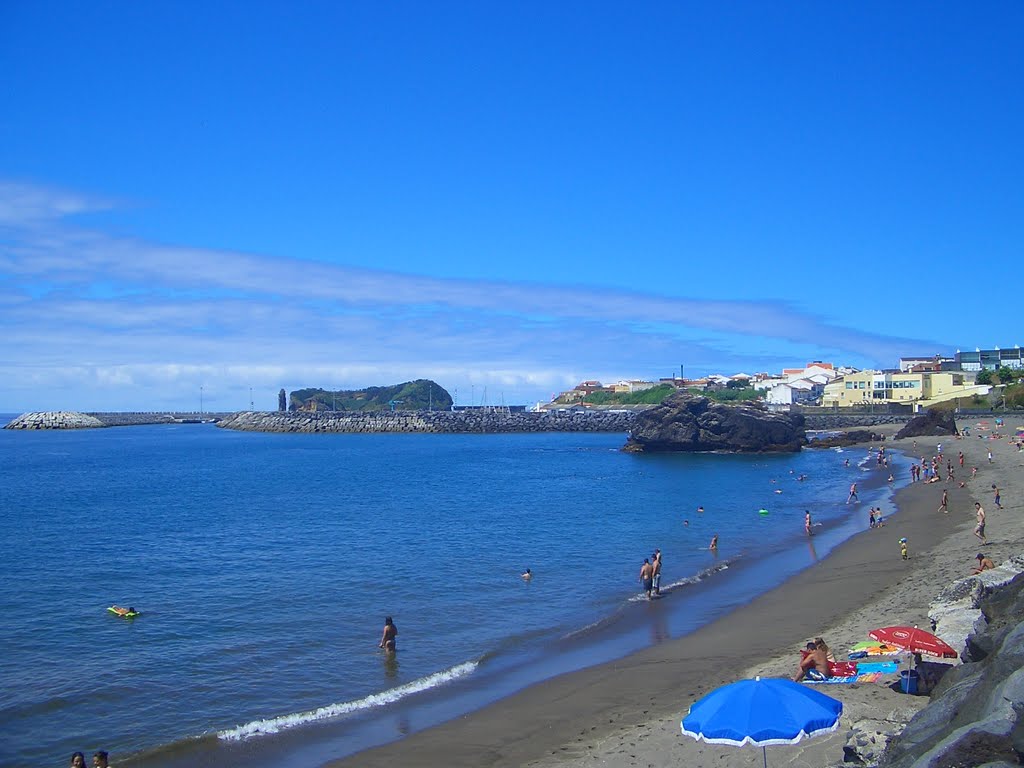 While São Miguel Island is known for its hot springs and stunning landscapes, it also has some beautiful beaches to offer. Praia dos Moinhos is a popular spot for surfers, with its large waves and black sand. For a more secluded beach experience, head to Praia do Pópulo, which is surrounded by cliffs and has crystal clear water. Another great option is Praia da Ribeira Quente, which is located in a small fishing village and has a natural hot spring that flows into the ocean. No matter which beach you choose, you're sure to enjoy the beautiful scenery and refreshing Atlantic waters.
Best Hiking Trails in São Miguel, Azores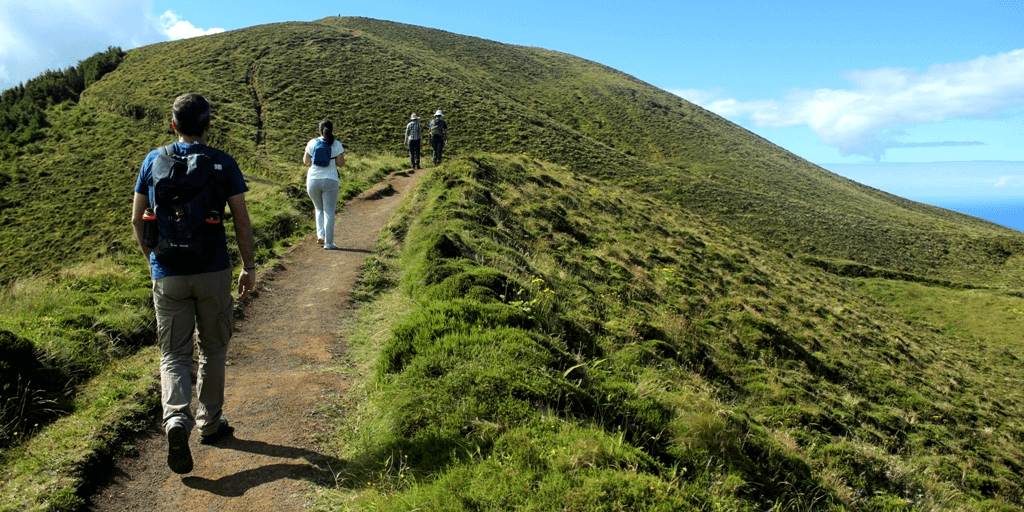 São Miguel Island is a paradise for hikers, with a variety of trails that offer stunning views of the island's natural beauty. One of the most popular trails is the Salto do Prego waterfall hike, which takes you through a lush forest to a beautiful waterfall. For a more challenging hike, the Pico da Vara trail takes you to the highest point on the island, offering panoramic views of the surrounding landscape. Other popular trails include the Faial da Terra waterfall hike and the Lagoa do Fogo trail, which takes you to a stunning crater lake.
São Miguel: The Best Azores Island for Your Next Vacation
Are you planning to visit São Miguel but still haven't found the ideal accommodation? In order to enjoy all that the island has to offer, we have two options located in Ponta Delgada and another one further north (in Capelas) so everything is always near by.
Find these three houses that will make your stay in São Miguel quite a pleasant and memorable one.