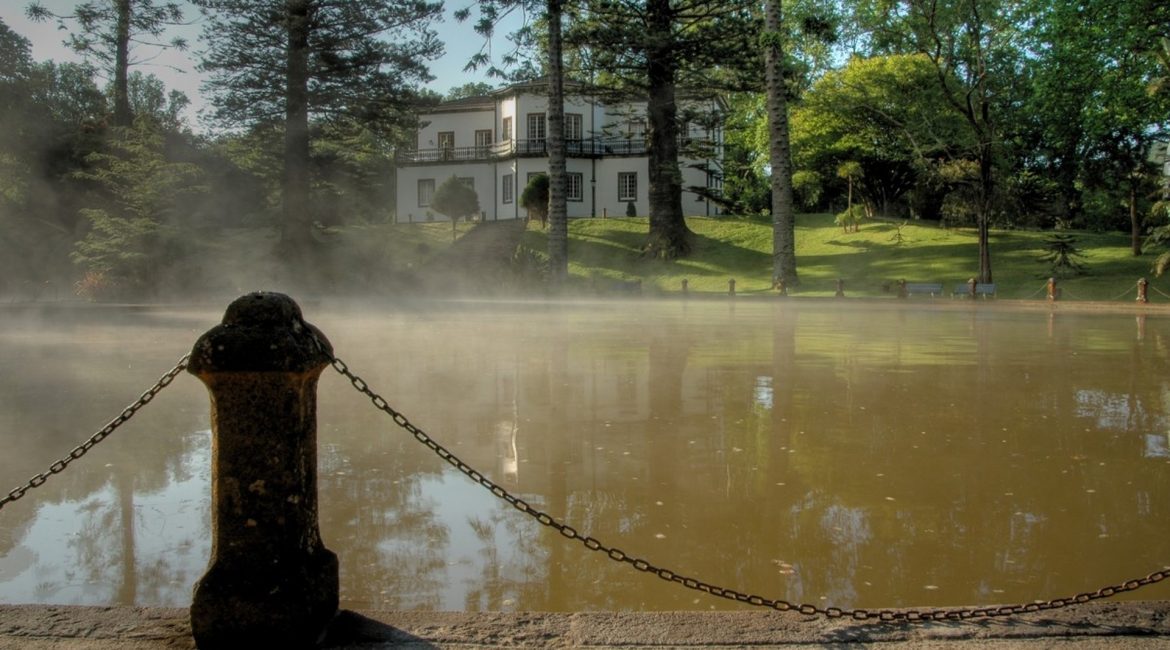 The island of São Miguel is well known for its dormant volcanic activity, and its thermal pools in the middle of nature are a little paradise that offers much more than tranquility.
Located at great depths, these waters have a natural chemical composition, enriched by the minerals of the rocks and, in addition to being a true comfort for the soul, they also relieve stress and muscle pain among many other benefits to the skin. It is something you must definitely experience on your next trip to the green Island of São Miguel.
Poça da Dona Beija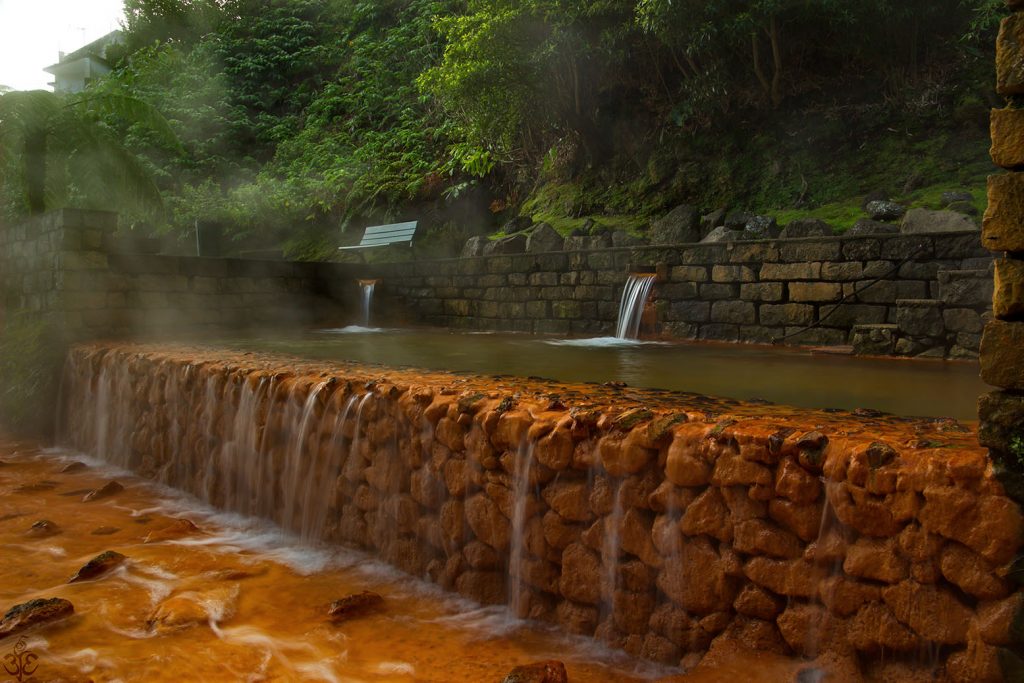 Located in the paradisiacal Furnas, Poça da Dona Beija is one of the best places in the Island to take a bath in iron rich waters.
This place is very famous among residents and tourists, and even at night, you can enjoy its mystique.
With a flexible schedule (every day from 10 am to 11 pm), you can relax here either day or night.
The space also has support infrastructures, such as changing rooms and showers, as well as a souvenir shop where you can buy something to remember the memorable moments you had on São Miguel.
Parque Terra Nostra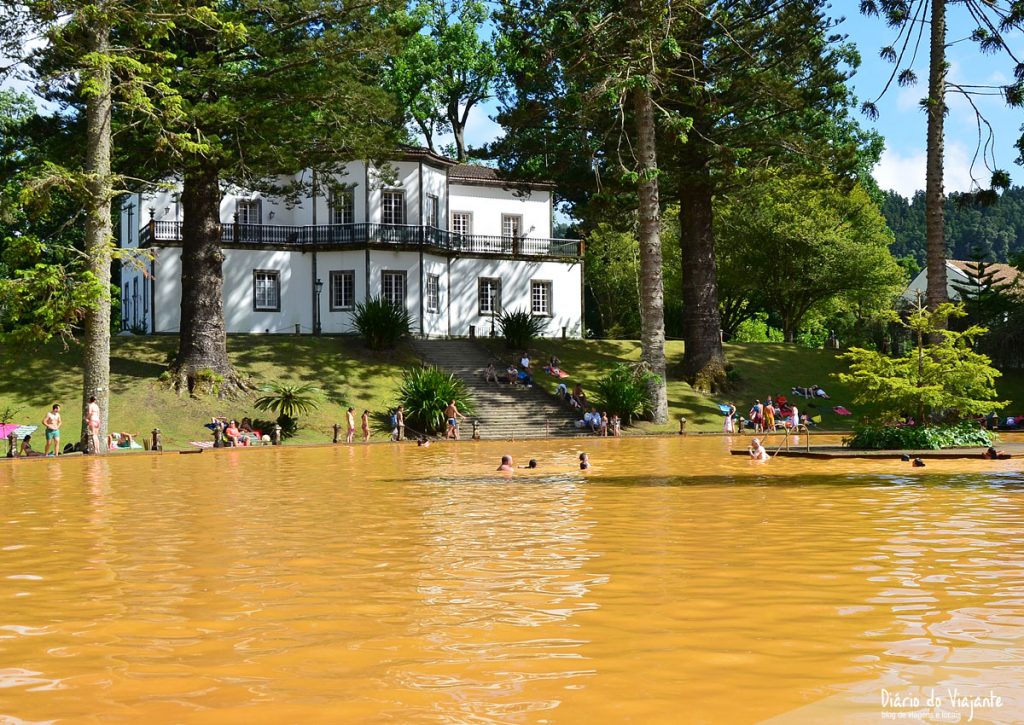 Also located in Furnas, Terra Nostra Park has a huge variety of trees and plants, lakes, streams and also a large hot thermal water pool.
For those who love nature and bathing, this place has the best of both worlds: you can stroll in the huge botanical garden, enjoy its beauty and tranquility, and then take a delicious bath of iron rich water in the garden pool.
There is also a jacuzzi area for those who wish to relax in a more intimate setting.
This park has maps available for those who want to explore the garden to the fullest and is open from 10 am to 4 pm every day.
Ferraria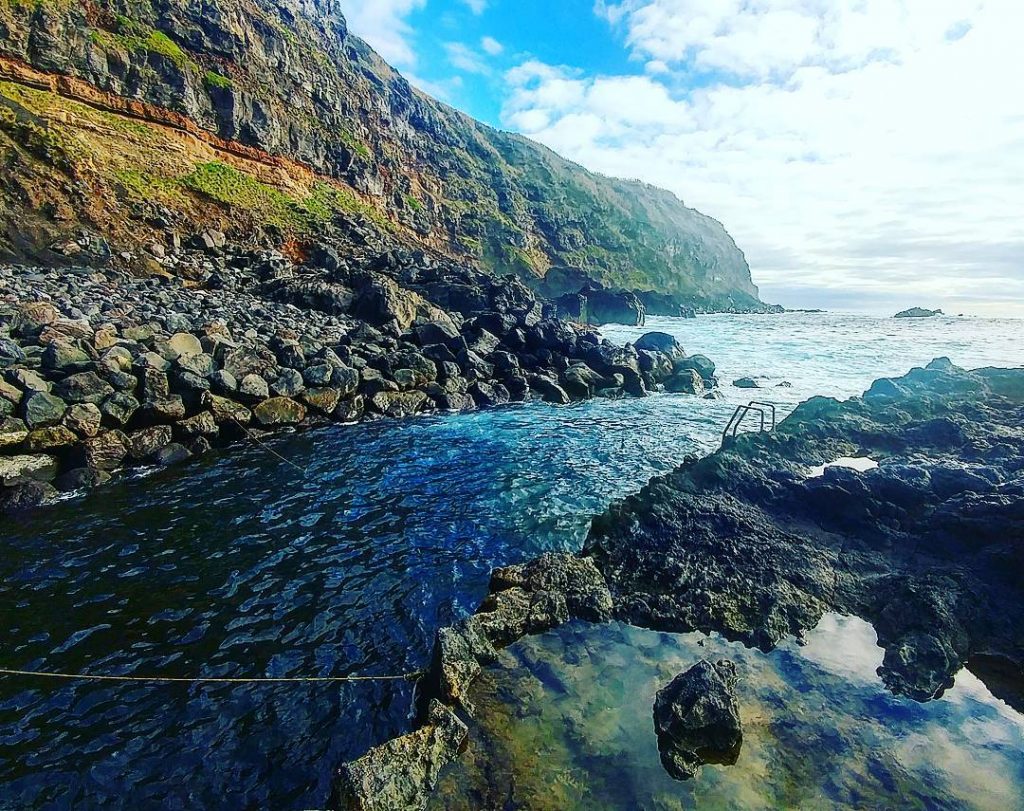 How many places do you know where it is possible to bathe in the sea, at temperatures frequently above 35 degrees celsius?
Well, in the natural pools of Ponta da Ferraria it is possible to do that.
In Ferraria there is a source of thermal water at 40 degrees celsius, which flows directly into the Atlantic, and which is responsible for the high temperatures that the sea reaches in there, making it very desirable for bathing.
Have in mind that this natural phenomenon (sea water heated by underwater fumaroles) only exists in three places in the world.
The best time of the day to go there is during low tide so make sure you check the tide table in the internet before you go. The lower the tide the higher the temperature.
This is one of the reasons why Ferraria is one of the most iconic places in the Island of São Miguel.
For a complete relaxation experience, you can visit the SPA Termal da Ferraria, where its waters are used for therapeutic purposes.
This SPA is open from Tuesday to Sunday, from 11 am to 7 pm, and there is also the option of "night spa", upon pre-reservation.
Caldeira Velha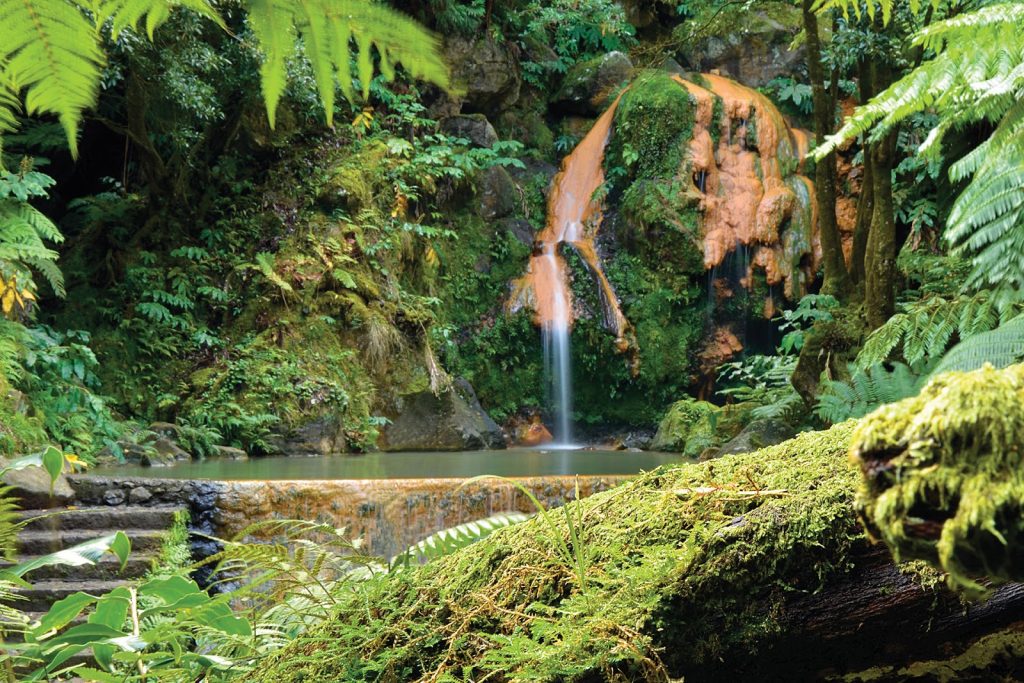 Caldeira Velha is one of the most mystical places in São Miguel that stands out due to its natyral beauty.
Here you will find volcanic features, such as a fumarolic field, a waterfall and thermal pools heated by a fumarole.
You may choose to do the Thermal Spring Trail of the Caldeira Velha Natural Monument, where, at the end of the route, you will find the thermal spring.
Surrounded by typical Azorean flora, Caldeira Velha attracts both tourists and residents, who seek this place for the peace and tranquility it enables.
Termas das caldeiras da Ribeira Grande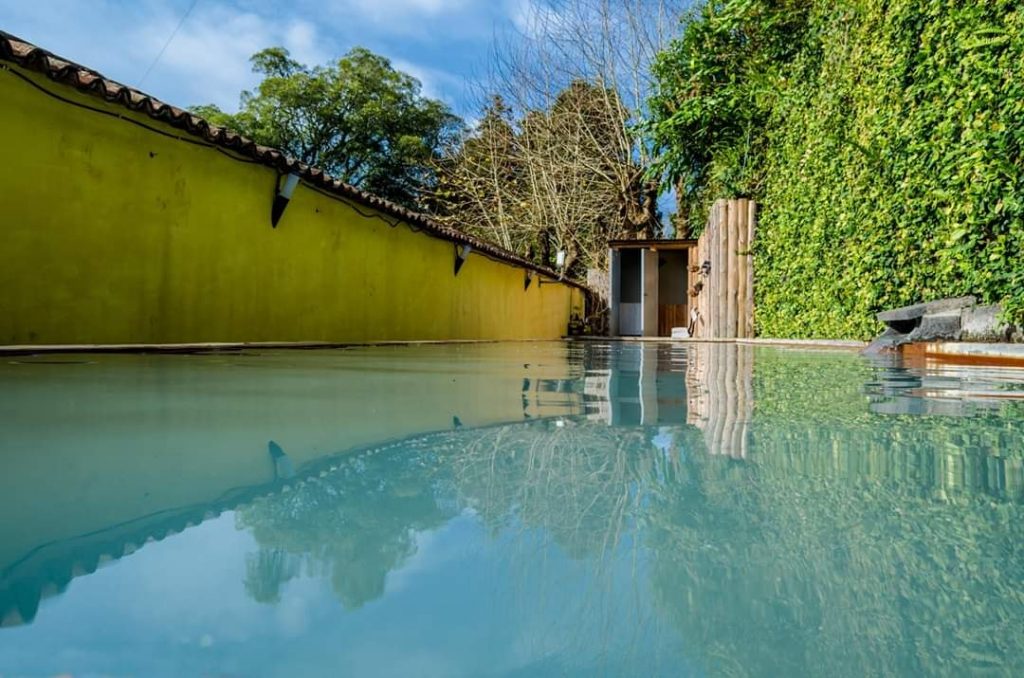 Located in Ribeira Grande, and open from 10 am to 10 pm, this SPA is ideal for those who want to take a relaxing hot bath or a massage with volcanic mud, surrounded by the typical species of the Laurissilva forest.
Althought small, Termas das Caldeiras is, in deed, quite a cosy place and because the place itself is less touristy you'll have more privacy.
As some of these waters have a high content of iron and other minerals, which can leave clothes with an orange tone, it is advisable to wear old or dark clothes, including the bath towel, as well as leaving jewelry (earrings, bracelets, necklaces and rings) at home.
Now that you have all the information you need to make the most of the natural hot springs on the island of São Miguel, venture out there and have the best experience in the warm/hot waters, which you wont certainly forget!