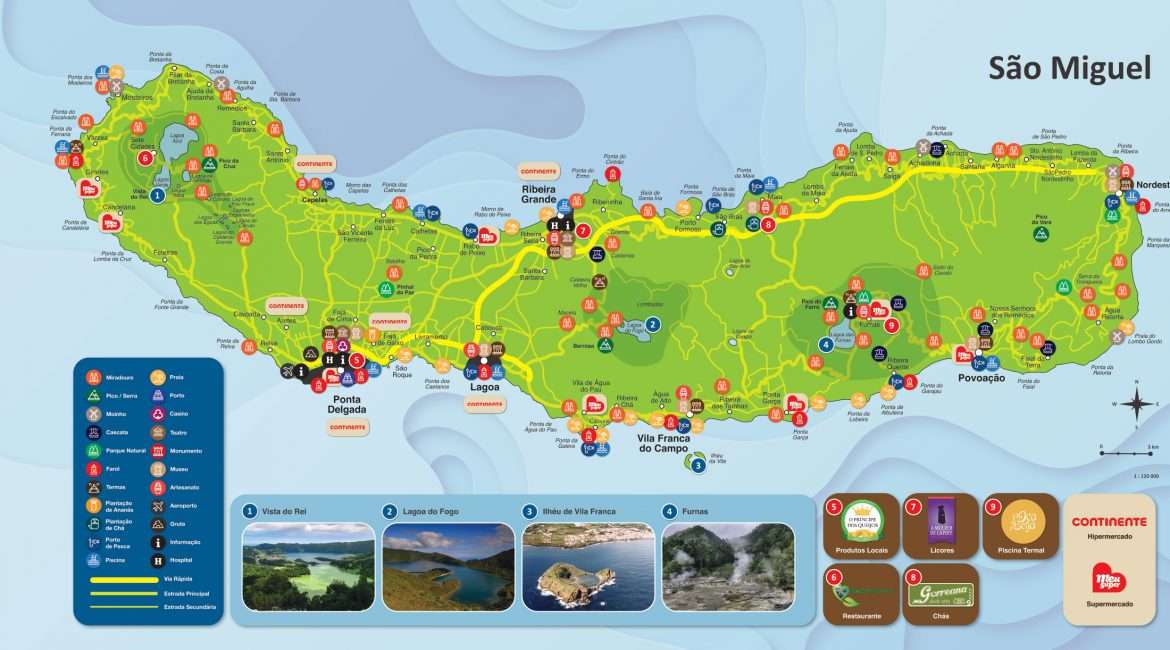 If you're looking for a breathtaking destination that offers a mix of natural beauty, culture, and adventure, look no further than Sao Miguel.
Find out why it's considered the best Azores Island and start planning your trip today!
Sao Miguel is the largest and most diverse island in the Azores archipelago. From its stunning volcanic landscapes to its delicious cuisine and endless outdoor activities, Sao Miguel has something for everyone.
Breathtaking Scenery
Sao Miguel is known for its stunning natural beauty, with breathtaking scenery around every corner. From the volcanic crater lakes of Sete Cidades and Lagoa do Fogo to the lush greenery of the Terra Nostra Botanical Garden, there's no shortage of awe-inspiring landscapes to explore. The island also boasts stunning coastal views, with rugged cliffs and pristine beaches offering the perfect backdrop for a day of relaxation or adventure.
Unique Geothermal Wonders
One of the most unique features of Sao Miguel is its geothermal activity, which can be seen and experienced throughout the island. The Furnas Valley is home to hot springs, geysers, and fumaroles, where visitors can witness the power of the earth's natural energy. The Terra Nostra Botanical Garden also features a geothermal pool, where visitors can soak in the warm, mineral-rich waters. These geothermal wonders make Sao Miguel a truly unforgettable destination.
Delicious Local Cuisine
Sao Miguel is known for its delicious local cuisine, which features fresh seafood, locally grown produce, and unique Azorean flavors. Some must-try dishes include cozido das Furnas, a stew cooked in geothermal pits, and lapas, grilled limpets served with garlic butter. Visitors can also indulge in traditional Azorean sweets like queijadas, a type of cheesecake, and bolo lêvedo, a sweet bread. With so many delicious options, foodies will be in heaven on Sao Miguel.
Endless Outdoor Activities
Sao Miguel is the perfect destination for adventure seekers, with endless outdoor activities to choose from. Hike through lush forests, swim in natural hot springs, or explore the island's stunning coastline by kayak or stand-up paddleboard. For those seeking a thrill, try canyoning or surfing in the island's crystal-clear waters. With so many options, there's never a dull moment on Sao Miguel.
Friendly Locals
One of the many reasons why Sao Miguel is the best Azores Island is because of its friendly locals. The people of Sao Miguel are known for their warm hospitality and welcoming nature, making visitors feel right at home. Whether you're looking for recommendations on where to eat or what to see, the locals are always happy to help. Plus, their love for their island is contagious, making you fall in love with Sao Miguel even more.