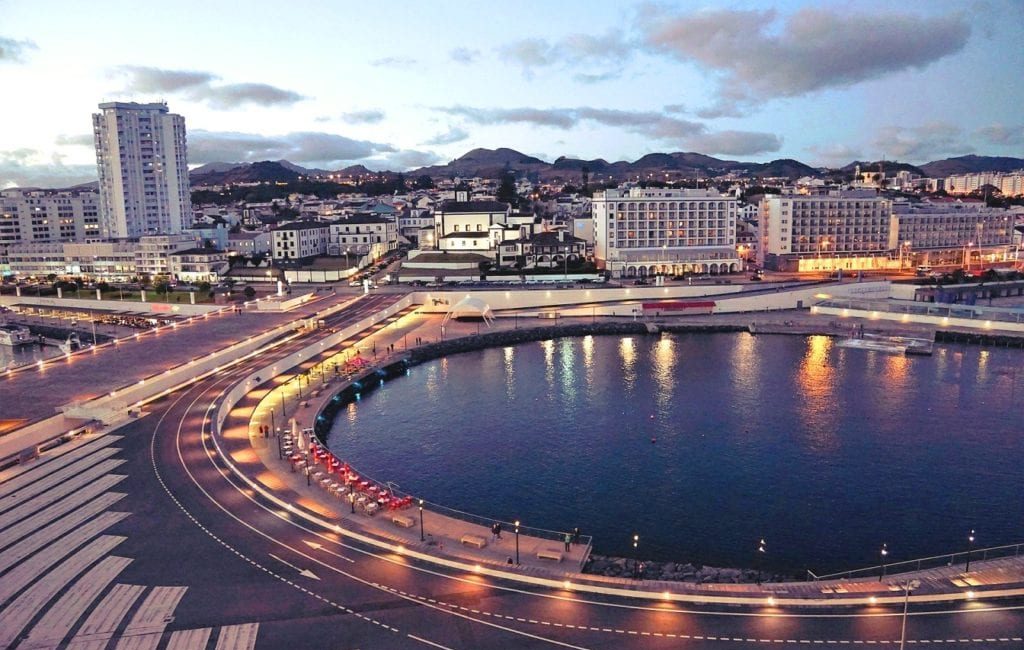 If you plan to visit the city of Ponta Delgada and get to know its rich heritage and landscape, as well as enjoying the best bars, we present some precious tips that will surely enable a better experience.
Culture
Portas da Cidade (City Gates)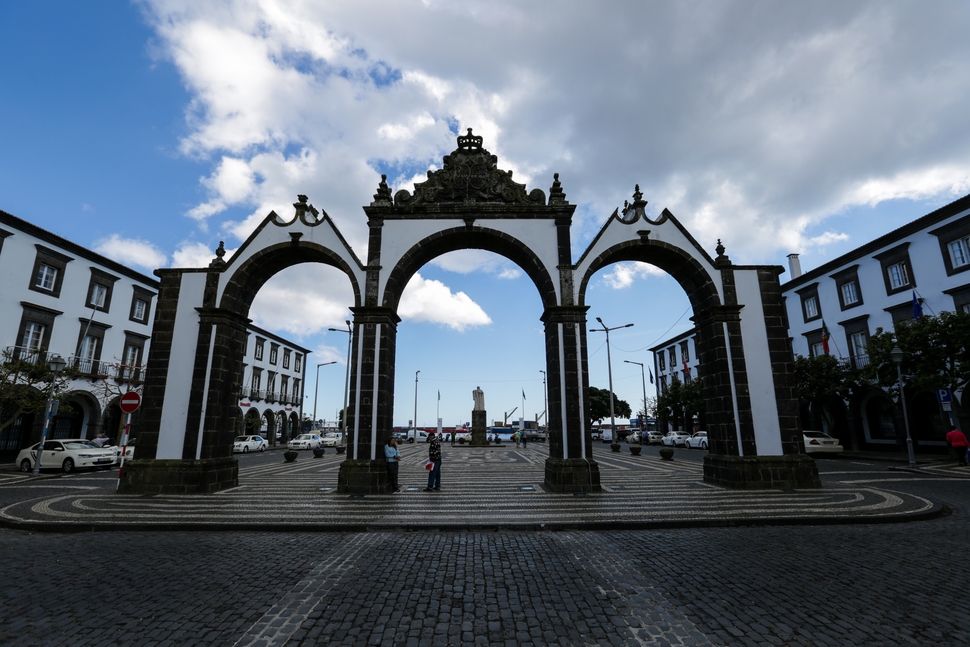 Portas da Cidade is an architectural landmark of Ponta Delgada and something you cannot miss on your visit to the city.
This basaltic stone construction consists of three arches: the largest and central arch is composed of some Baroque elements.
This iconic square has plenty of dining options and bars around sinve its located right on the centre of the city.
Galeria Fonseca Macedo (Fonseca Macedo Art Gallery)
This gallery aims to promote contemporary art, featuring emerging and established artists, both regional, national, and international.
Having been the stage for many individual and collective exhibitions, Galeria Fonseca Macedo recently received a praise from the City Council of Ponta Delgada, on its 20th anniversary.
If you are an art lover, this is certainly a mandatory stopping point for you.
Forte de São Brás (São Brás fort)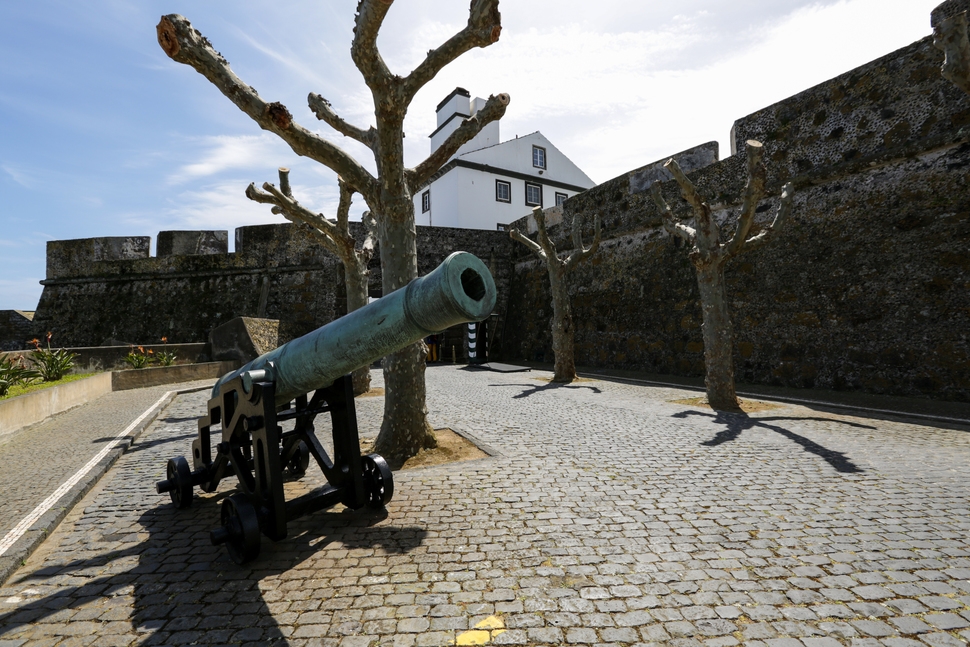 Located in Ponta Delgada and built in 1501, São Brás Fort is a polygonal base construction, with four bastions at the angles, which are prepared to receive artillery and low wall curtains.
It has been changed and adapted over the years and, although it´s still used for military purposes, its also where the Military Museum of the Azores is located, which is quite worth visiting to learn more about the military history of the Island and also to learn more about what this fantastic fort considered the most important example of military architecture of the 16th century and the most powerful fortification of São Miguel.
Museu Carlos Machado (Carlos Machado Museum)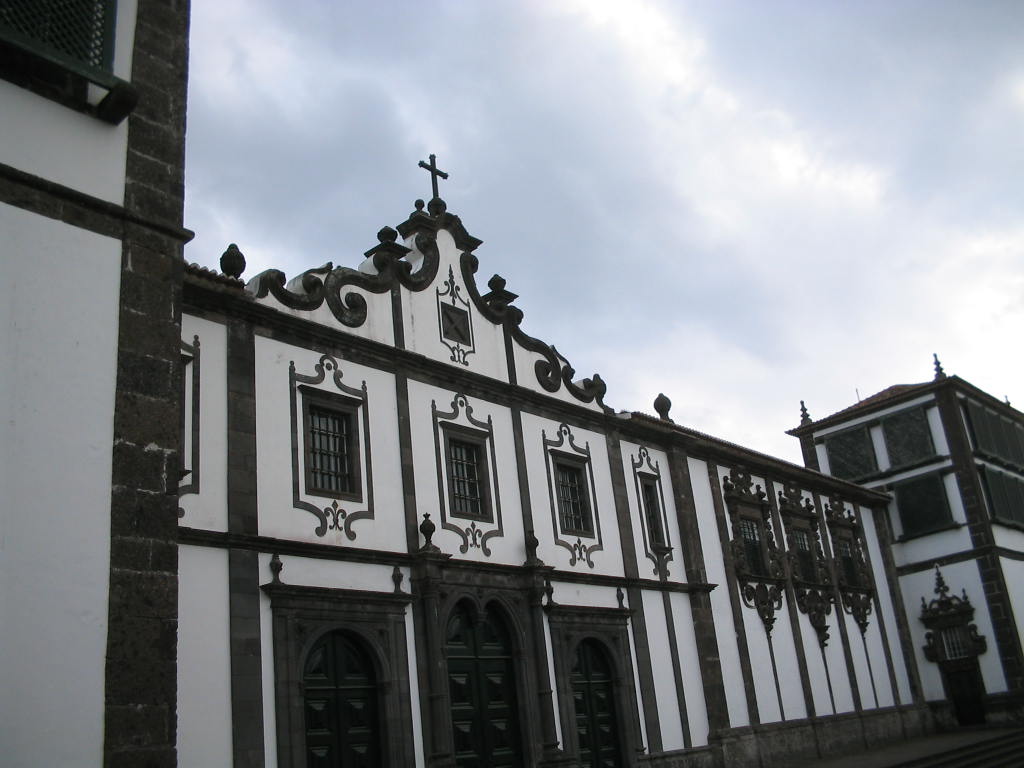 Opened to the public in 1880, Carlos Machado Museum conserves, preserves and disseminates the heritage and identity of the island of São Miguel.
This museum has a unique collection of great value and cultural interest. There are several collections that you may see on your visit.
The museum has three permanent exhibitions: Natural History, Memory of the Convent and Sacred Art, it also has some temporary exhibitions that you can visit.
Leisure/Recreation
Jardim Botânico José do Canto

 

(José do Canto Botanical Garden)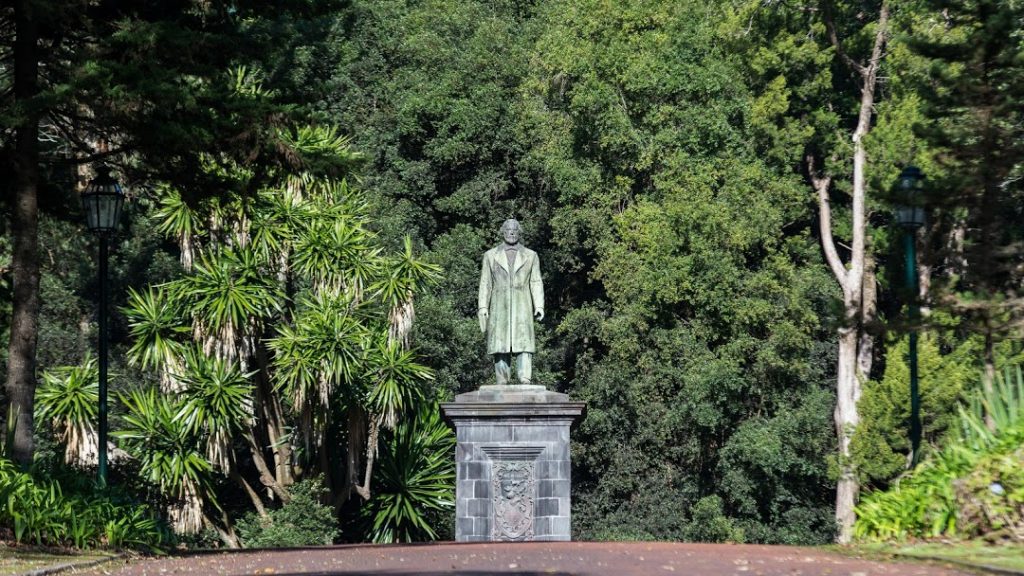 José do Canto was a cultured man and a nature lover, who knew botany well and established contacts with the most varied botanical gardens around the world.
Since the 1950s of the 19th century, José do Canto has made his garden a space for thousands of species, becoming the rich garden and the excellent relaxation place that it truly is.
Reserva Florestal de Recreio do Pinhal da Paz (Pinhal da Paz Recreational Forest Reserve)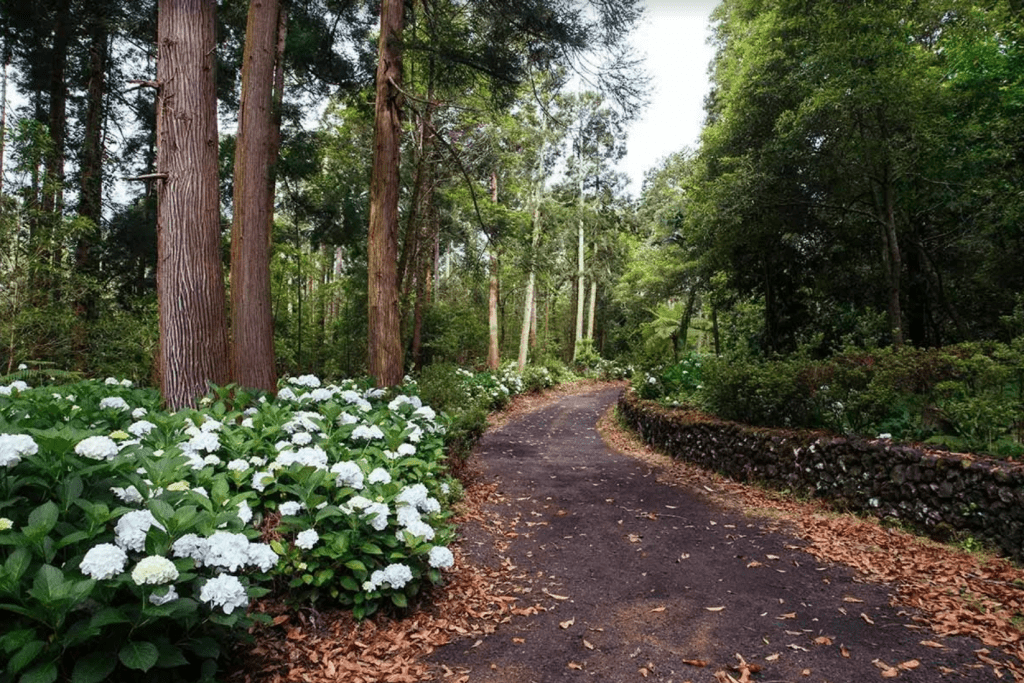 Pinhal da Paz, the name for which it is best known, is an area of 50 hectares with various leisure spaces, such as barbecues, a labyrinth and playgrounds. 
It also has a very wide botanical variety, with thematic collections of camellias, ferns, palm trees and cactus.
Take the opportunity to relax and take a walk through the Pinhal da Paz where you can see several endemic species, the lake, the bird exhibitor and other animals.
Pesca Desportiva (Sport fishing)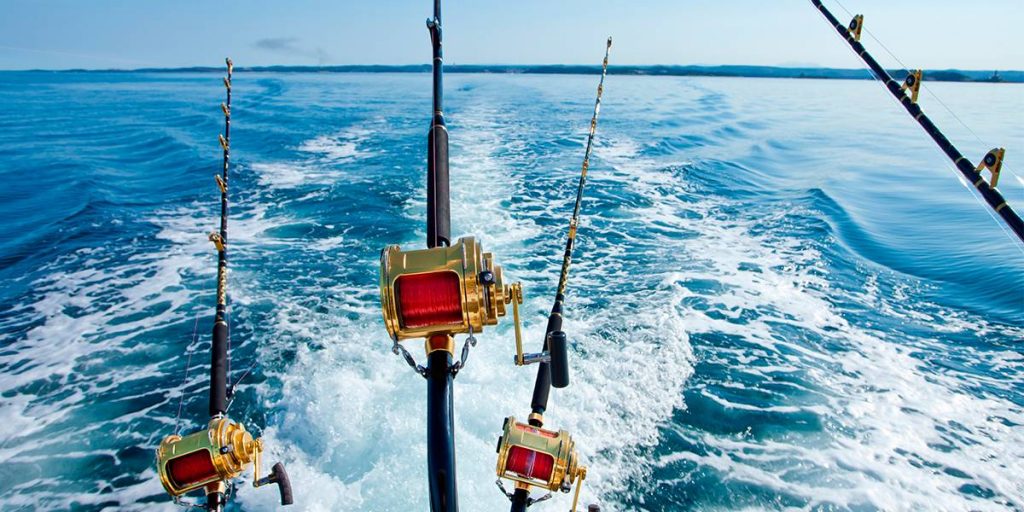 For the more adventurous and adrenaline seeking people, sport fishing in São Miguel is a great option to enjoy the Azorean sea, which overwhelms lovers of big game fishing.
Blue marlin, white, golden marlin and rabilo are some of the species you can find.
There are several operators specialized in this type of fishing, but, for those who prefer to go solo, its possible to rent the equipment and the boat.
Observação de baleias e golfinhos (Whale&Dolphin Watching)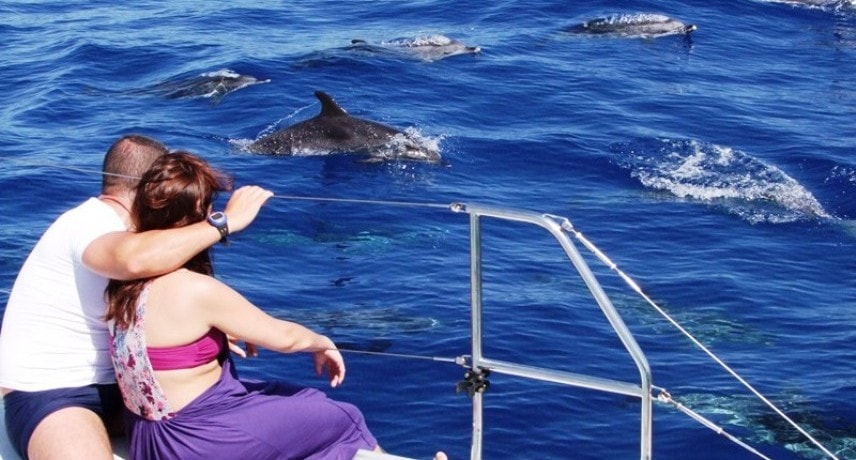 One of the most famous experiences in the Azores is, without a doubt, the observation of whales and dolphins, which will certainly remain in your memory.
This is one of the best destinations to experiment this kind of adventure, where you will travel by boat to see these beautiful creatures in their natural habitat, namely, sperm whales, common dolphins, bottlenose dolphins and other species of dolphins.
But the Azores are also located in the middle of routes of various other species. It is something not to be missed!
Bars and pubs
Arco 8
Arco 8 is located next to the sea, on the western edge of the city. This bar also functions as an art gallery and presents a bold and different program.
After dining in the city center, there is nothing better than going through Arco 8 to have a drink and enjoy the good atmosphere of this place.
The Gin Library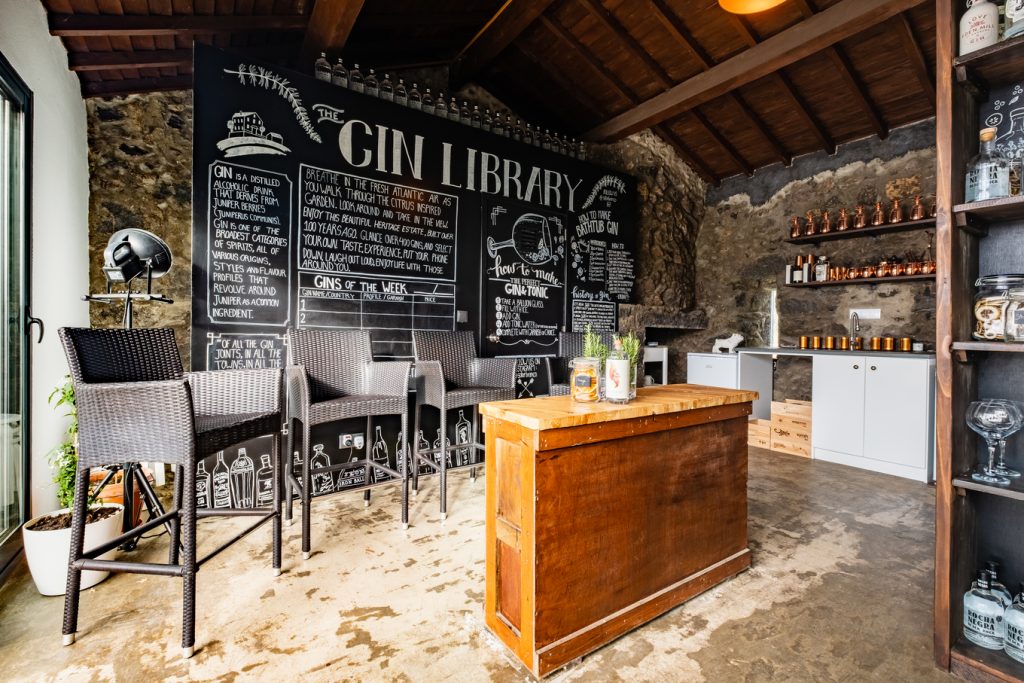 Solar Branco is a mansion that was built in the mountains of São Miguel in 1885. Today, it is a bar that has a very vast collection of gin.
With a welcoming space and a wonderful view, The Gin Library has one of the largest gin exhibitions in the world and also offers gin master classes, with special emphasis on Azorean and Portuguese gin.
Cantinho dos Anjos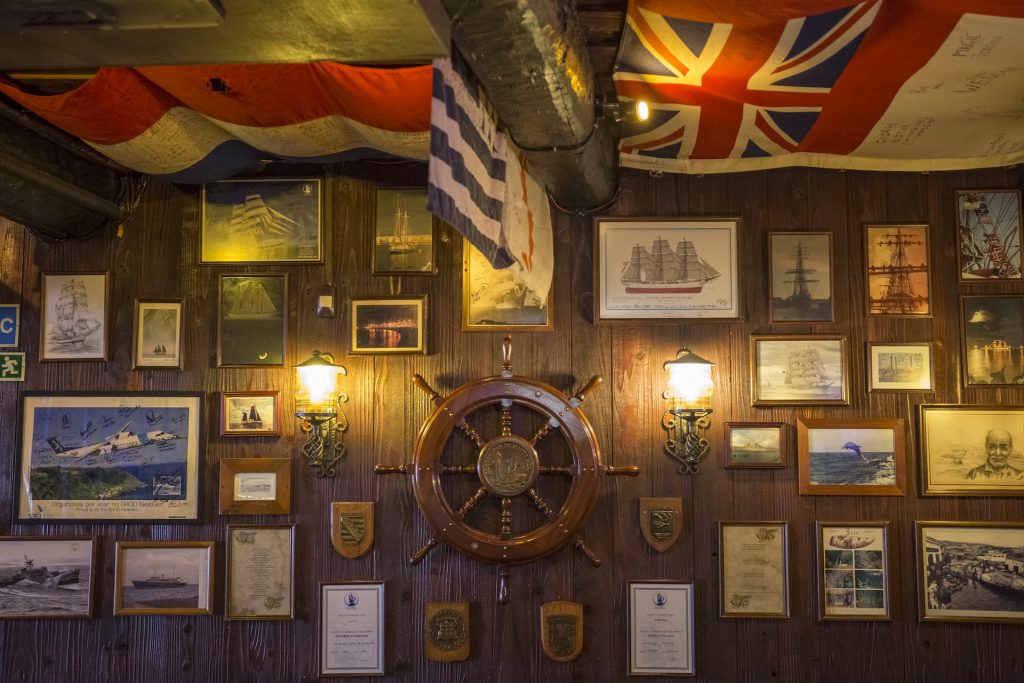 Cantinho dos Anjos is one of the most famous bars in Ponta Delgada, due to its history and environment, having immense souvenirs from around the world on it´s walls.
With a cozy atmosphere, this is the ideal place to have lunch / dinner or simply to have a drink and relax.
Raiz Club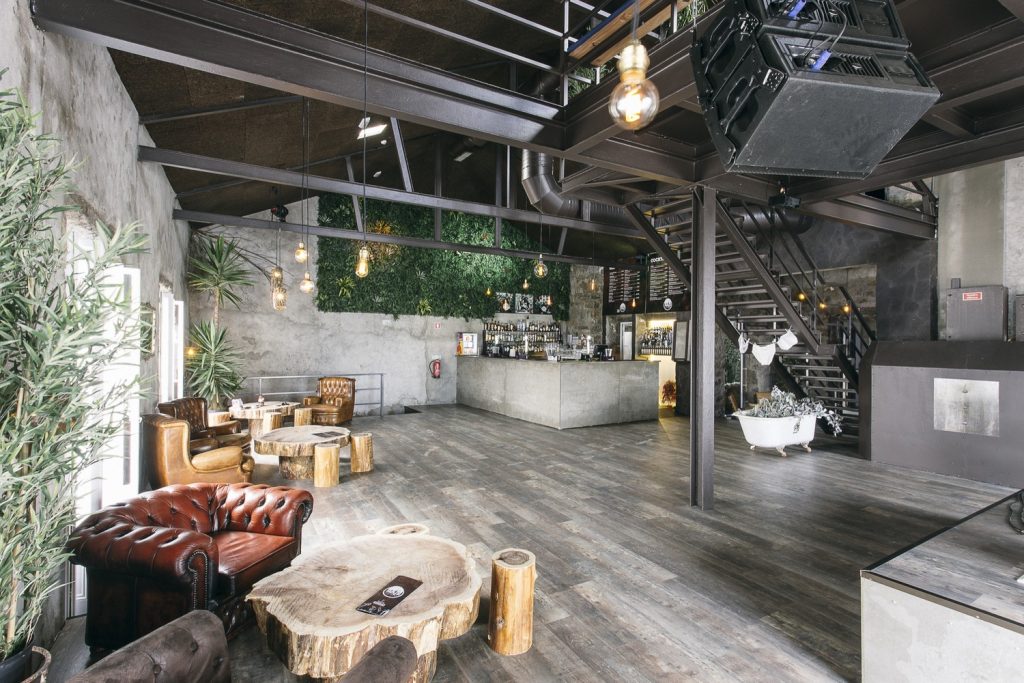 This pub-style bar excels for its wonderful architecture and stunning views of the Igreja da Matriz and the Portas da Cidade.
Well located, with live bands and DJ set, it is an unusual place due to its decoration and ambience.
It´s, without a doubt, one of the most cosmopolitan bars in Ponta Delgada.
Tã Gente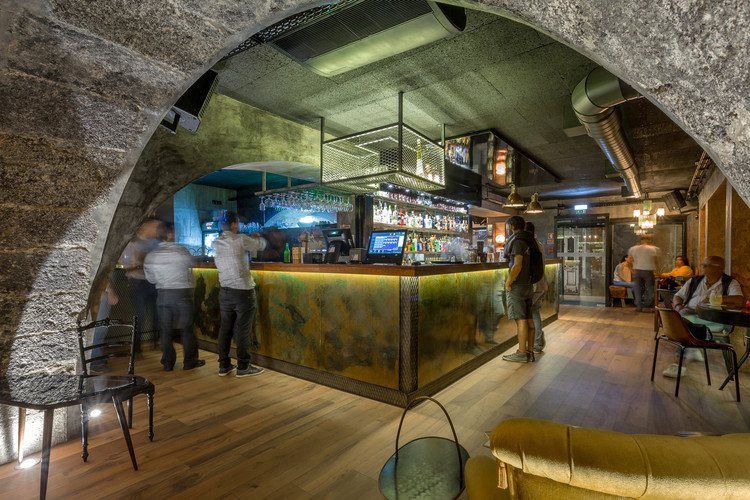 This bar / restaurant with a pleasant space, is a great experience to take into account, both in terms of food and cocktails.
It is a great space to enjoy a drink, either on the terrace or inside, with a warm atmosphere and good music.
Canto do Aljube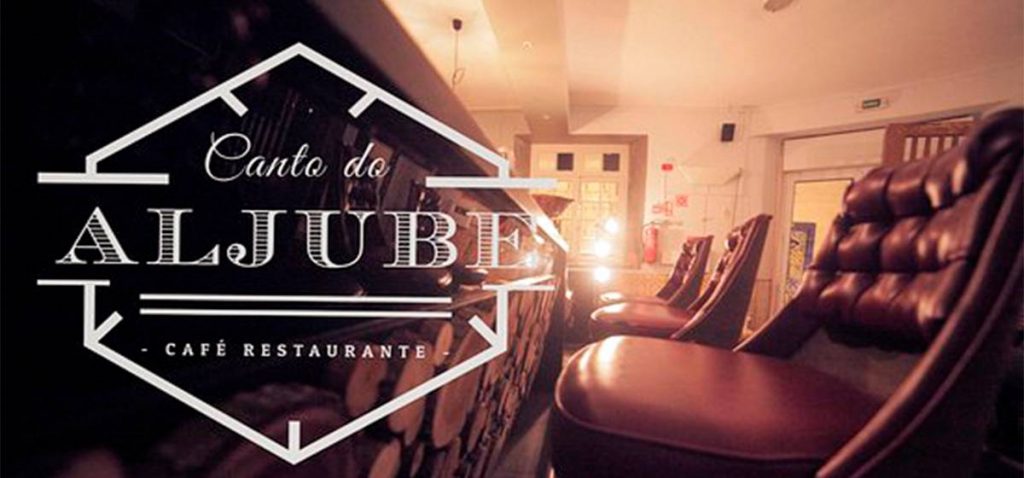 This bar / restaurant is one of the most popular for nightlife in Ponta Delgada.
With a good atmosphere, it is a very pleasant space right in the center of the city.
The space has a terrace which invites you to spend a good summer night outside enjoying some good cocktails.
Lava Jazz
Lava Jazz was created by art lovers, especially for Jazz lovers. This bar has the concept of "living room outside the home", where a live jazz quartet acts from Wednesday to Saturday, from 10 pm on.
With a good atmosphere and good music, it is a great option to spend the night in the heart of the city of Ponta Delgada.
Now that you have a guide for what to do in Ponta Delgada, you just need to book a place to stay. These apartments are perfect for family holidays and to enjoy everything that is best on the island of São Miguel! Stay in the city of Ponta Delgada and unravel all its mysteries!
Book it now: