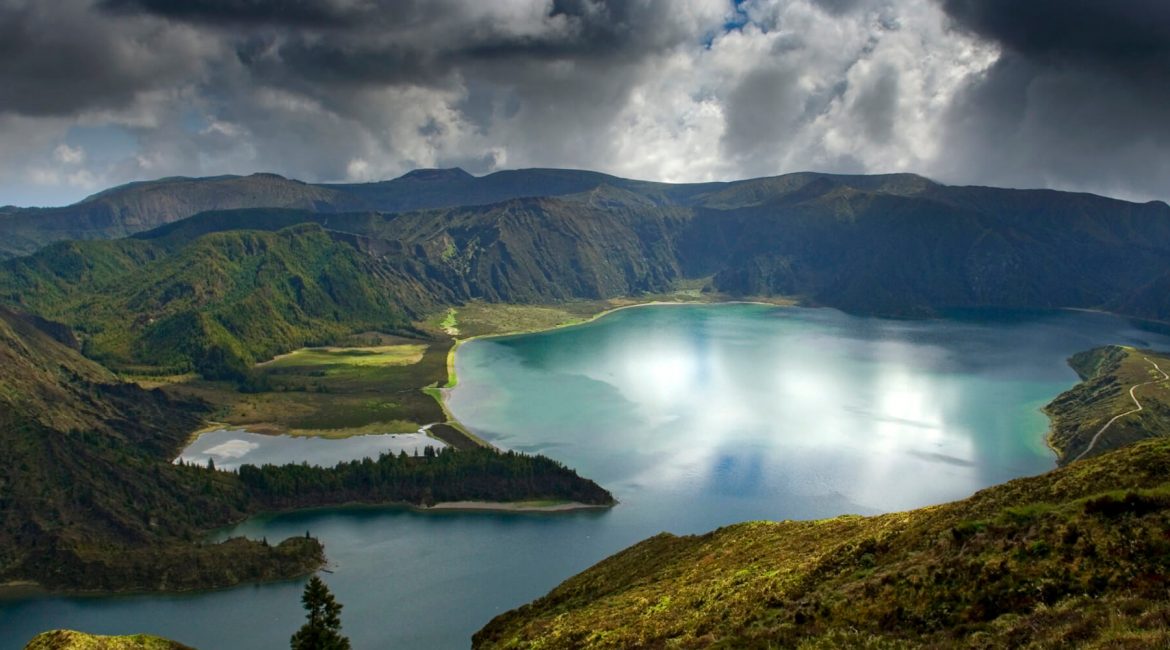 The Azores have an enviable beauty, which is why they fascinate and motivate many people to choose this archipelago to spend their holidays.
These 9 beautiful islands have many activities that attract tourists, but also their culture and nature attract attention and arouse curiosity.
In this article we will give you some precious tips on what to do and what to visit while in the Azores, more specifically on the island of São Miguel.
Lagoa do Fogo nature reserve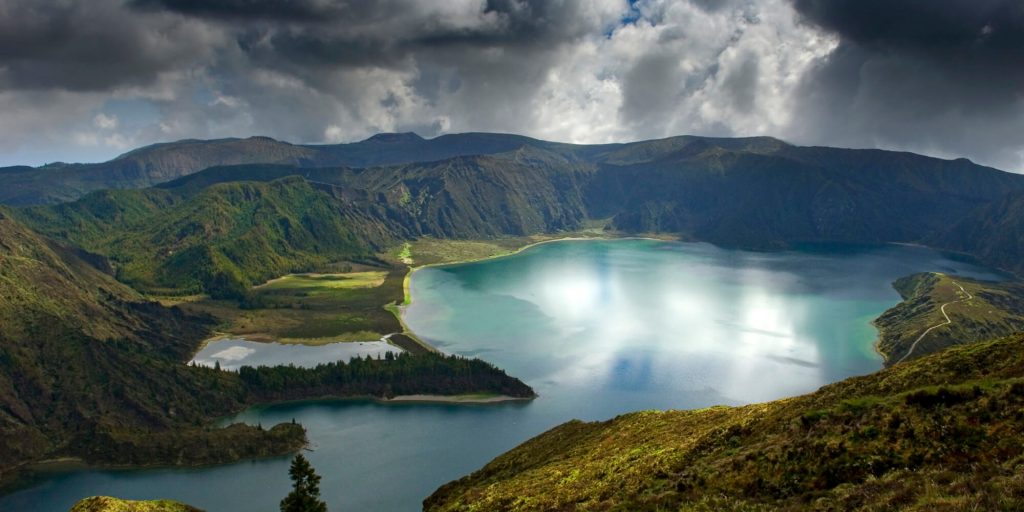 Enjoying the beautiful nature and protected areas of São Miguel Island could not be left out. There are countless parks in which you can stroll or simply rest in the shade of a tree while listening to the birds chirping.
One of this places is Lagoa do Fogo Nature Reserve, which has a boiler with about 40 water lines and is surrounded by diversified endemic flora.
Its truly a "must see" place so dont forget to put it on your list of things to do during your stay in São Miguel.
Caldeira Velha
Located in Água de Pau, Caldeira Velha is another example of the untouched beauty of this green island.
Here, you will also have access to a cascade of hot water where you can bathe and breathe the fresh air that nature provides you, but also take a simple walk to get to know better this wonderful place.
Gruta do Carvão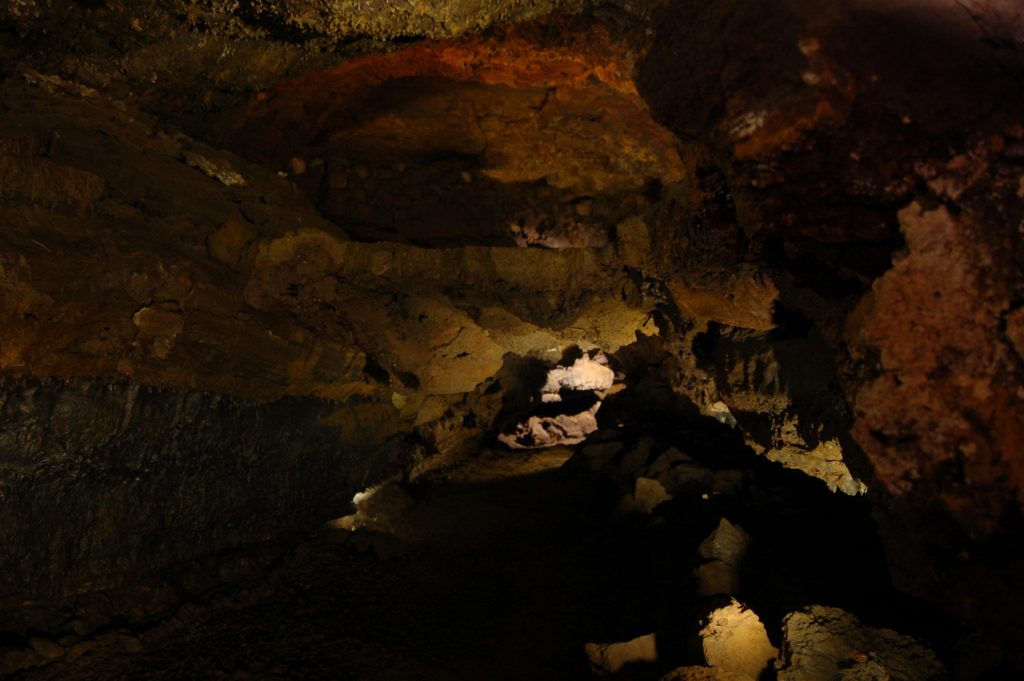 Gruta do Carvão (coal cave) is one of the islands natural monuments that deserves a visit, because it differs from the rest of the island, as it has four main cavities.
Inside this cave you can see volcano-speleological forms, such as lava stalactites, striated walls, gas bubbles, tunnels, among many others.
Its truly quite worth visiting so let the Indiana Jones inside you lead you in this adventure.
Poços de São Vicente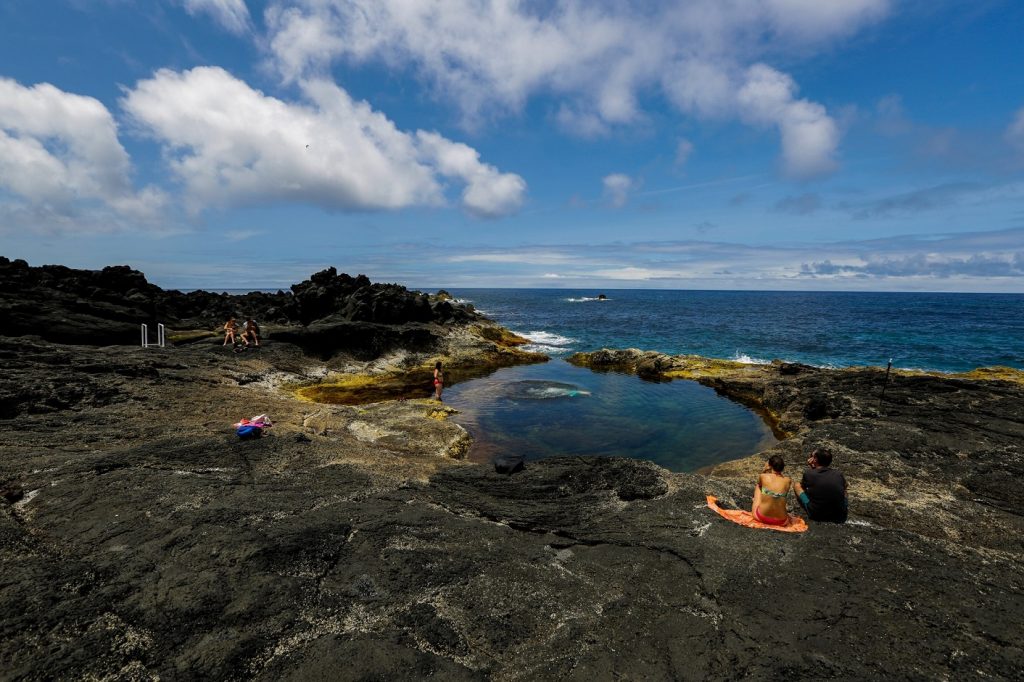 If you like natural pools, swim in the ocean or just sunbathing, Poços de São Vicente is the ideal place to do any of that.
This salt water natural pool is in São Vicente and is a very famous area for swimming, especially in the summer.
Poços de São Vicente are easily accessible, with toilets, showers and changing rooms. This area also has some picnic tables and some bars nearby, where you can have lunch or just a cold drink.
If you wish to book an accommodation right next to this wonderful location, Seaside Azores Villa is the ideal place. The house is in Vila das Capelas and is very well equipped with all amenities, to make you feel at home. 
Ferraria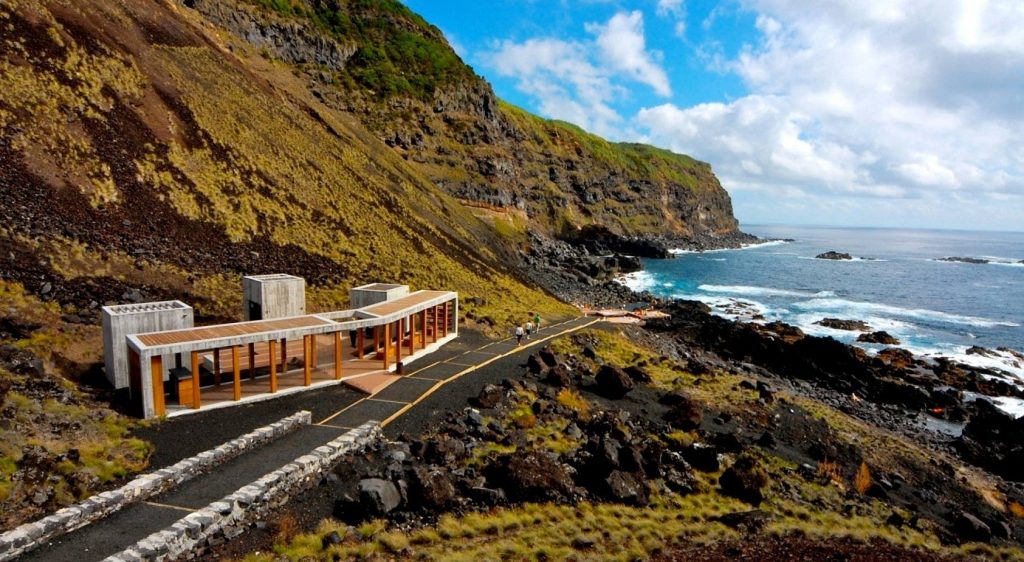 Ferraria is located very close to the sea, in the parish of Ginetes. This area has two thermal hot springs of volcanic origin, which supply and heat the natural pools of Ferraria.
Here, you can also visit the thermal SPA, where you may do individual or group treatments also using the thermal waters of Ferraria.
It is a place worth visiting, not only because of the therapeutic properties that its waters have, but also because here you can watch a truly fantastic and memorable sunset.
Ilhéu de Vila Franca do Campo
Located in Vila da Franca do Campo, this islet is one of the most popular places during the summer. It results from a crater of an ancient, submerged volcano and is accessible by boat.
Covered by a vast endemic vegetation, its interior has a natural swimming pool, and from June to September, there is a boat service for those who wish to enjoy the sun and visit this beautiful islet to swim in its cristalline waters.
This islet is also the stage of the famous Red Bull Cliff Diving event that takes place once a year.
Furnas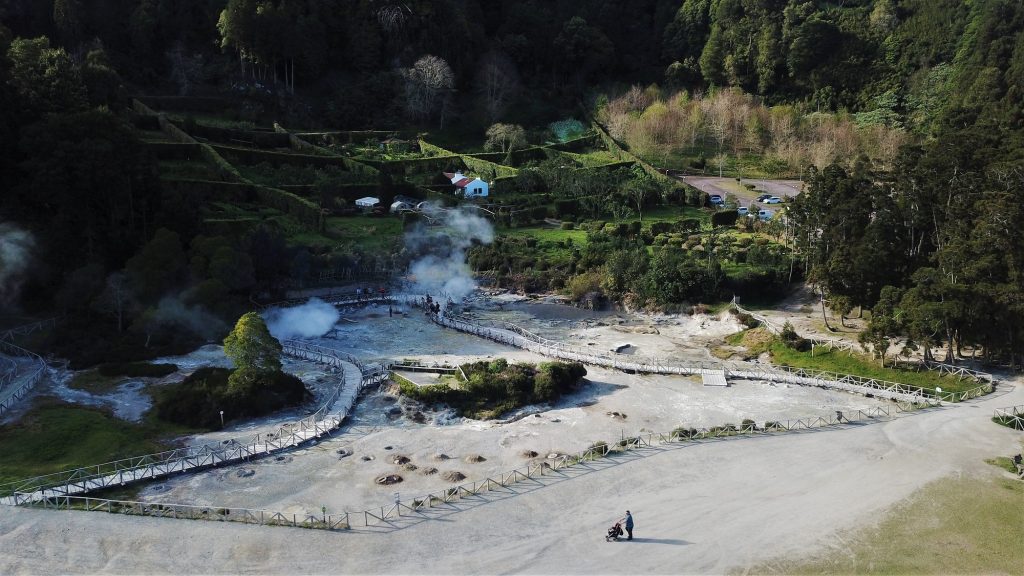 Furnas is a mandatory stop for anyone visiting the island of São Miguel, being well known for its fumaroles, its characteristic smell, but also for its gastronomy, namely the very famous Cozido das Furnas (Furnas stew), which is cooked inside of a volcanic boiler.
Here you can also contemplate the majestic Furnas Lake and visit beautiful flowery gardens, such as Jardim D. Beatriz, beautiful parks, such as Parque da Grená, and Terra Nostra as well its several natural fountains, where you can taste the characteristic "sour water".
Also, don't forget to try the local delicious cakes (bolos lêvedos) and the corncobs also cooked inside fumaroles.
Sete Cidades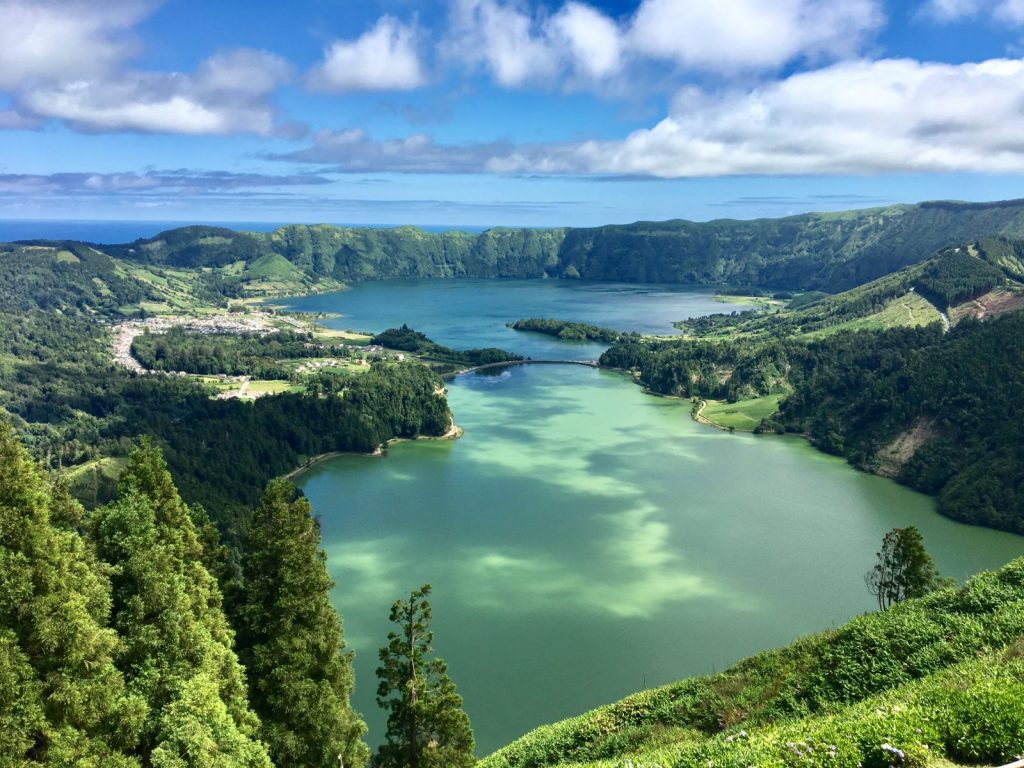 Who has never heard of Sete Cidades lakes and all the mystery that surrounds it? This is one of the places that will provide you with moments of absolute tranquillity and peace, with its breath-taking landscapes.
Here you can access several beautiful lakes, not only the famous Sete Cidades lake, but also the wonderful Canário lake, Santiago Lake as well as Empadadas lake, several viewpoints, and boilers.
From Vista do Rei viewpoint, you will also see Monte Palace, a once majestic hotel abandoned for over 20 years.
Mosteiros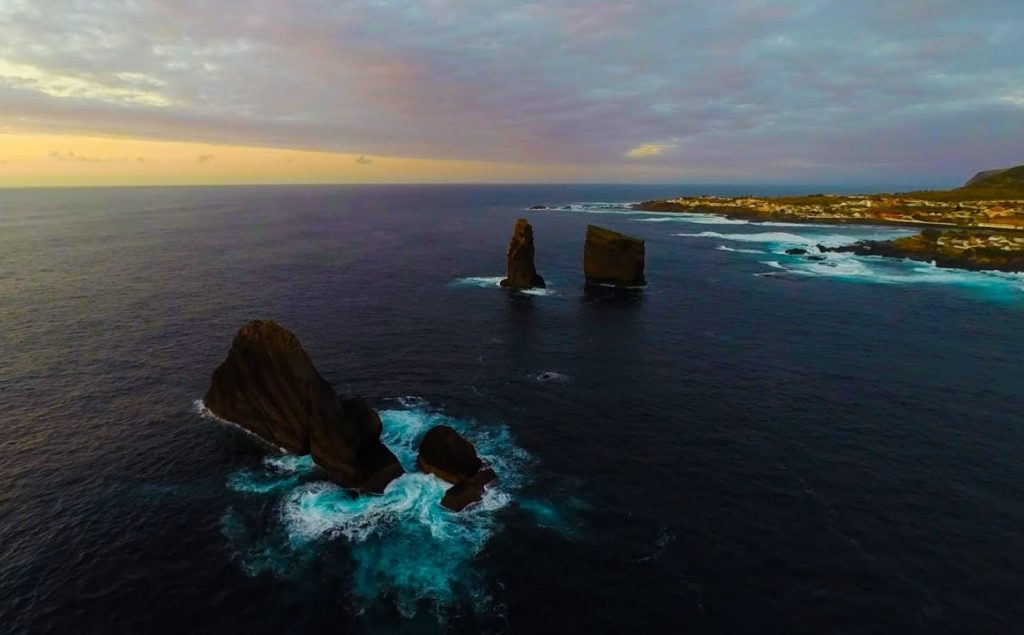 Mosteiros also has a lot to offer, since it is the ideal place to observe some birds species and is also where fantastic natural sea pools and one of the best beaches on the island are located, from where you can observe the picturesque Mosteiros islets.
At Mosteiros beach, you can enjoy one of the most beautiful sunsets that descends between the islets, which will certainly enable incredible photographs.
Viewpoints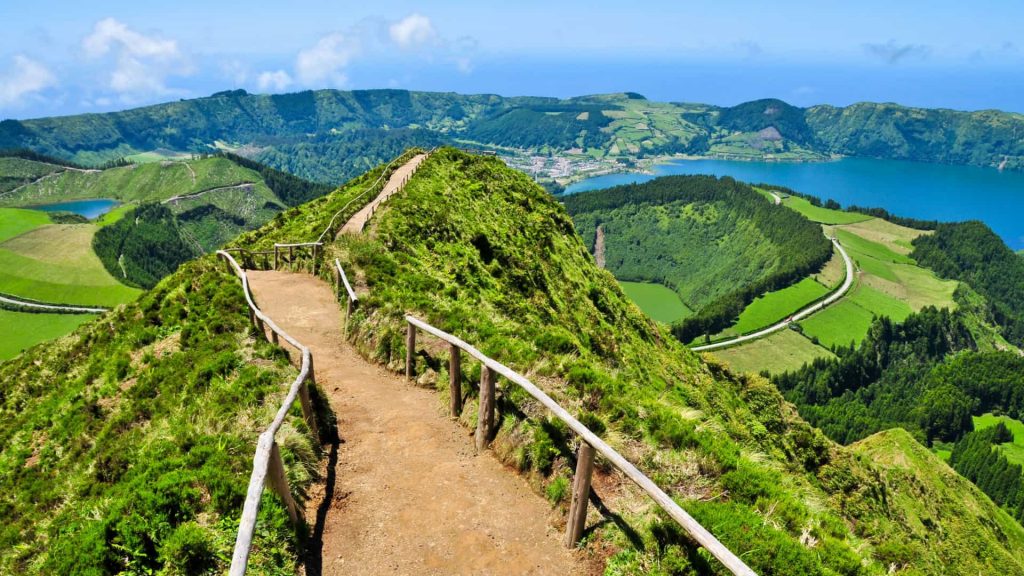 São Miguel has fabulous viewpoints almost in every corner of the island.
Indeed, almost everywhere there is a viewpoint where you can stop to contemplate astonishing views.
One of the viewpoints to visit is undoubtedly that of Lagoa do Fogo, where you can also access the lake through a trail from where watching the sunrise is always a one-of-a-kind experience.
The viewpoint of Pico da Vara, in Nordeste, is for the more adventurous who like to climb higher and from where you can observe the entire surrounding area, since it is the highest elevation in São Miguel.
Ponta da Madrugada is also one of the most famous viewpoints on the island, for having a picnic and barbecue area, an incredible view of the Serra da Tronqueira, but also for being the best place in the island to watch the sunrise.
The viewpoint of Vista do Rei (in the photo) is undoubtedly the most famous on the island, from where you can seize the magnificent panorama over Sete Cidades lake.
Gorreana Tea Plantation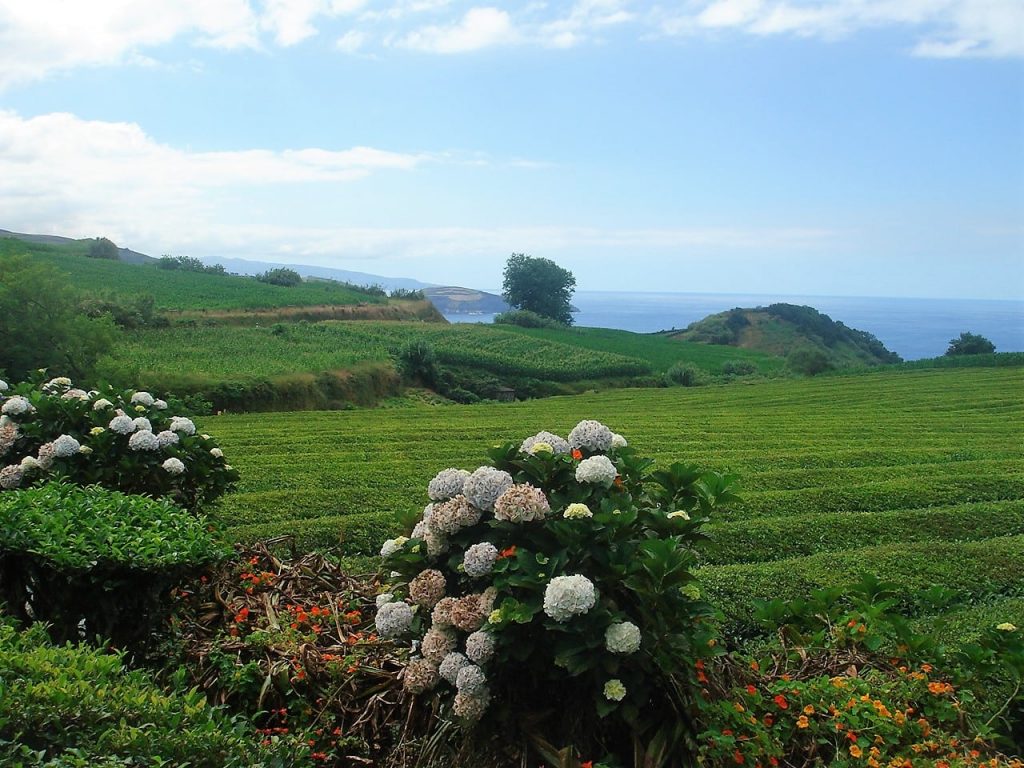 Visiting Gorreana Tea Factory and plantation is something you cannot miss while visiting the island.
This is the oldest and currently only tea plantation in Europe, always maintaining the traditions of this ancient culture.
Visited annually by tens of thousands, Gorreana's boutique, factory and museum is the perfect place to enjoy a cup of fresh picked tea while admiring the original 'Marshalls' machinery that dates back to the 1840's. The scent of fresh tea and exotic flowers alongside sweeping ocean views is a true Paradise.
On your holidays, take the opportunity to visit the tea plantations, watch the production processes at the factory, visit the museum and, of course, try their delicious tea…for free.
Pineapple plantations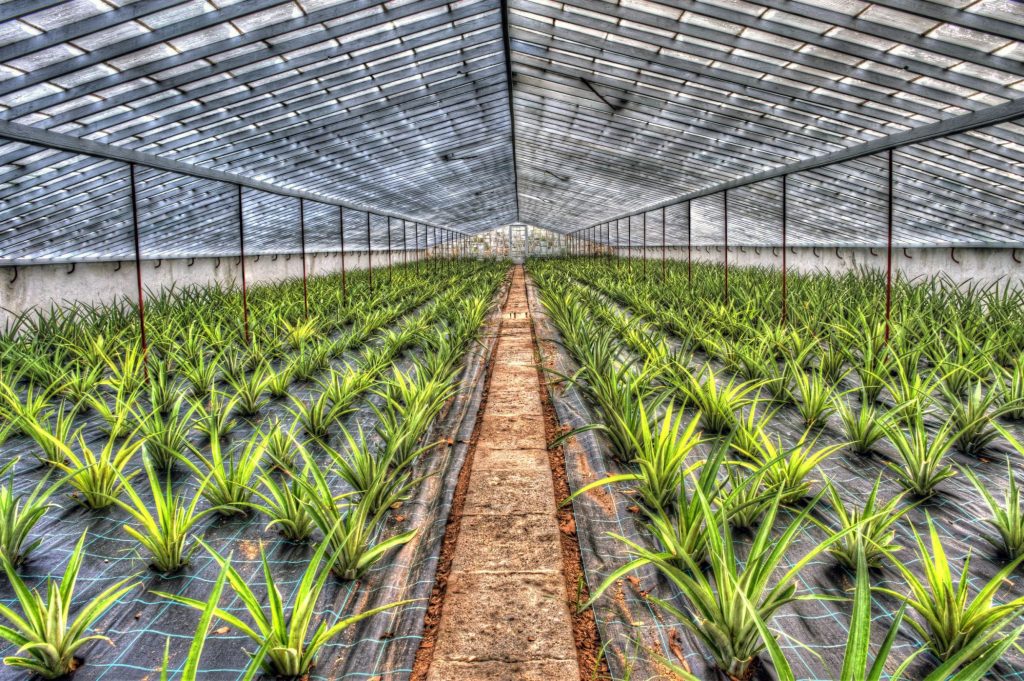 The island of São Miguel is well known for being a producer of this delicious fruit so during your holidays you can't miss visiting the several pineapple plantations that exist in the island.
Thus, you can see all the growth stages as well as the traditional cultivation techniques that are still used in the production of this fabulous fruit.
Mercado da Graça (Farmers Market)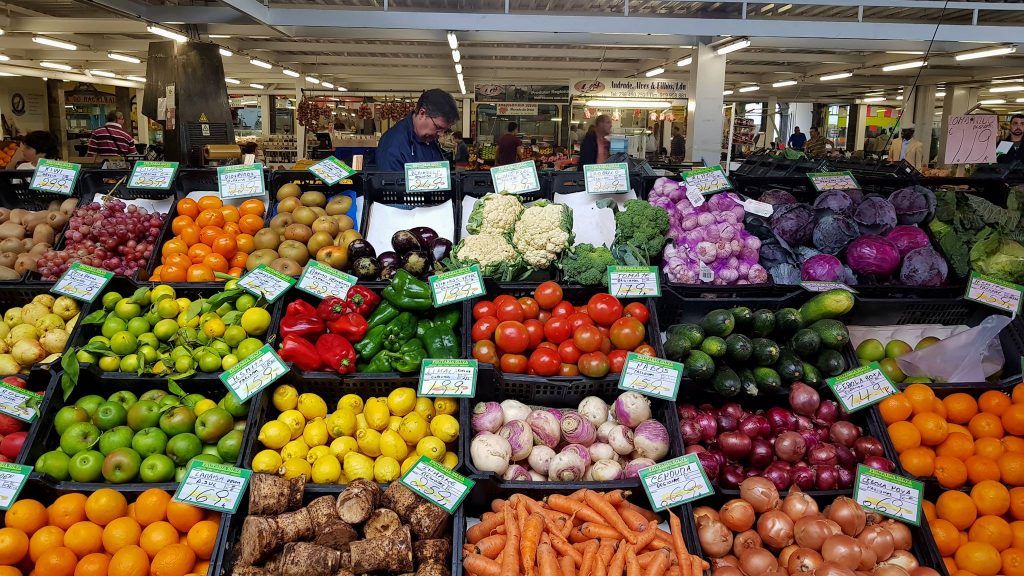 Mercado da Graça (Graça Farmers Market) is in Ponta Delgada and is a true ex libris of this municipality.
Here you will find several regional products, all produced in the Azores, but also sections of butchery and fresh fish.
There is also an entire area dedicated to souvenirs, where you can buy various souvenirs to take with you (edible or not).
If you want to find accommodation in Ponta Delgada, T3 Downtown is the ideal place for you. A spacious apartment in the heart of the city, overlooking the sea and with all amenities.
São Brás Fort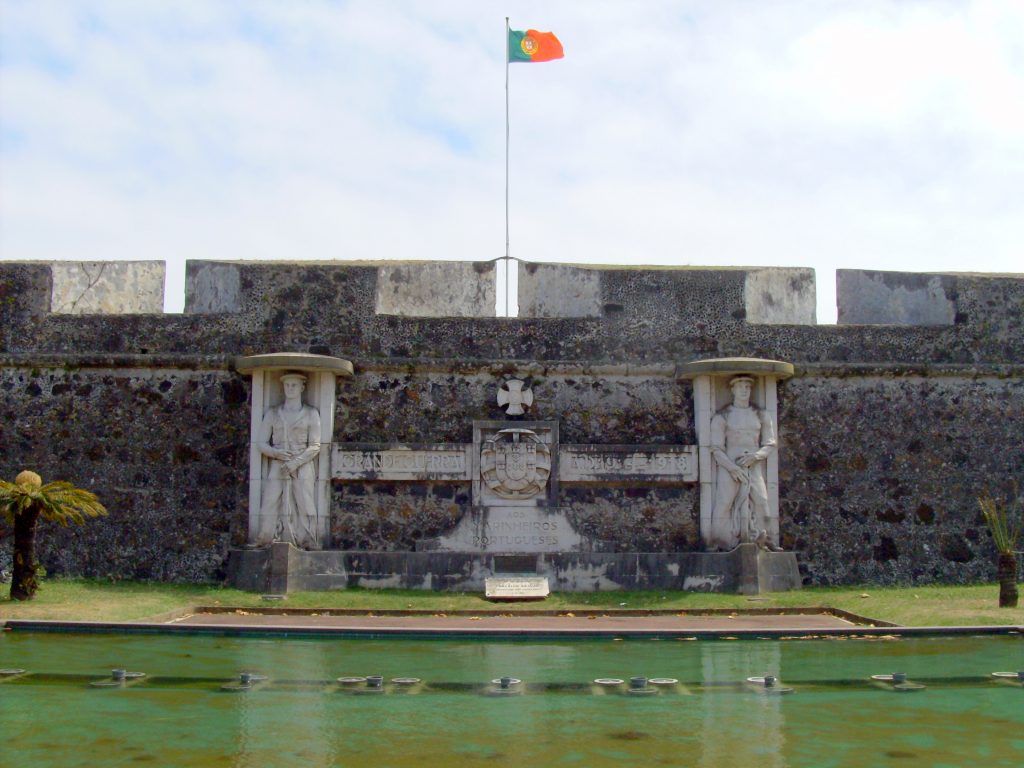 For those who like history, São Brás Fort, in Ponta Delgada, is a mandatory stop. 
Built to serve the purpose of assuring national sovereignty in the island, defending commercial fleets from pirate attacks, and protecting the city of Ponta Delgada.
Here you can see a "plaza of arms", period buildings and even the Military Museum of the Azores.
Portas do Mar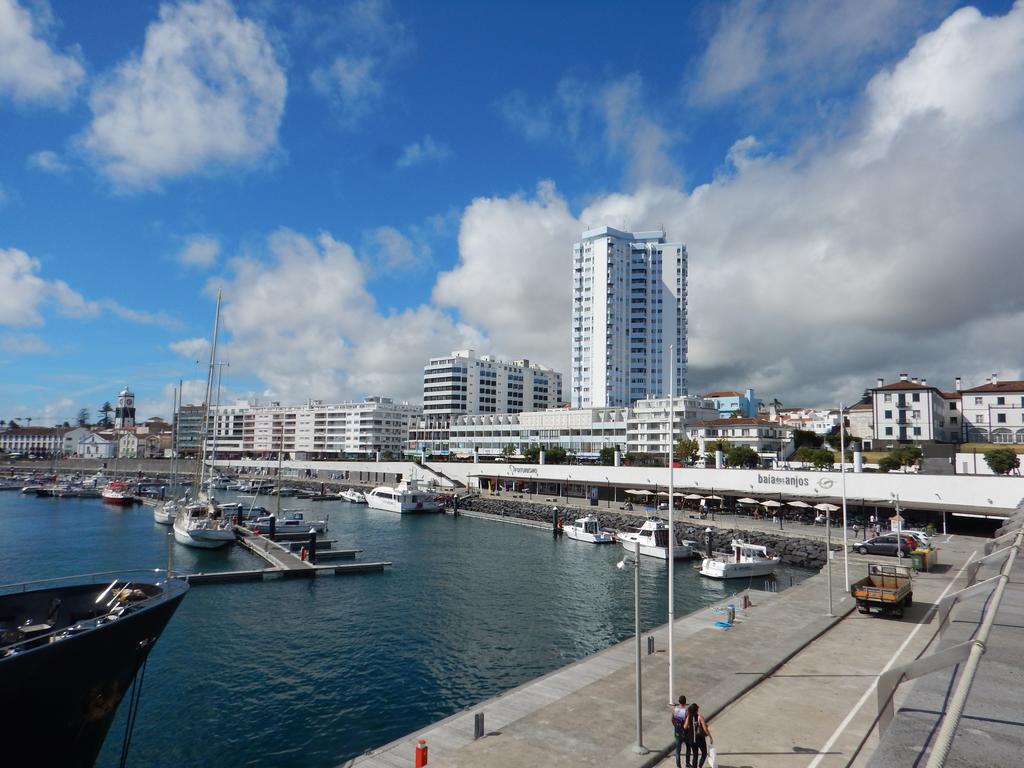 Portas do Mar, in Ponta Delgada, is one of the most famous spaces among residents and tourists, as it offers a wide range of services, from shops, bars and restaurants, but also because it is a good area for those who simply want to stroll around near the sea.
It is one of the most popular places to go out at night, due to the diversity that its bars have, for all tastes -with live music or a more intimate atmosphere, it is the ideal place to have a drink and to have fun.
If you're going to visit São Miguel, these are the main points of interest that you must visit. The largest island in the Azores has activities and places to visit for all tastes, without ever neglecting the beauty that surrounds it. So, take advantage of our tips and come and explore the Azores!