If you've ever heard of the Azores, you may be wondering where is the Azores? The Azores are an archipelago of nine volcanic islands located in the North Atlantic Ocean, about 1,500 kilometers (930 miles) west of Lisbon, Portugal.
The islands are divided into three groups: the Eastern Group (São Miguel and Santa Maria), the Central Group (Terceira, Graciosa, São Jorge, Pico, and Faial), and the Western Group (Flores and Corvo).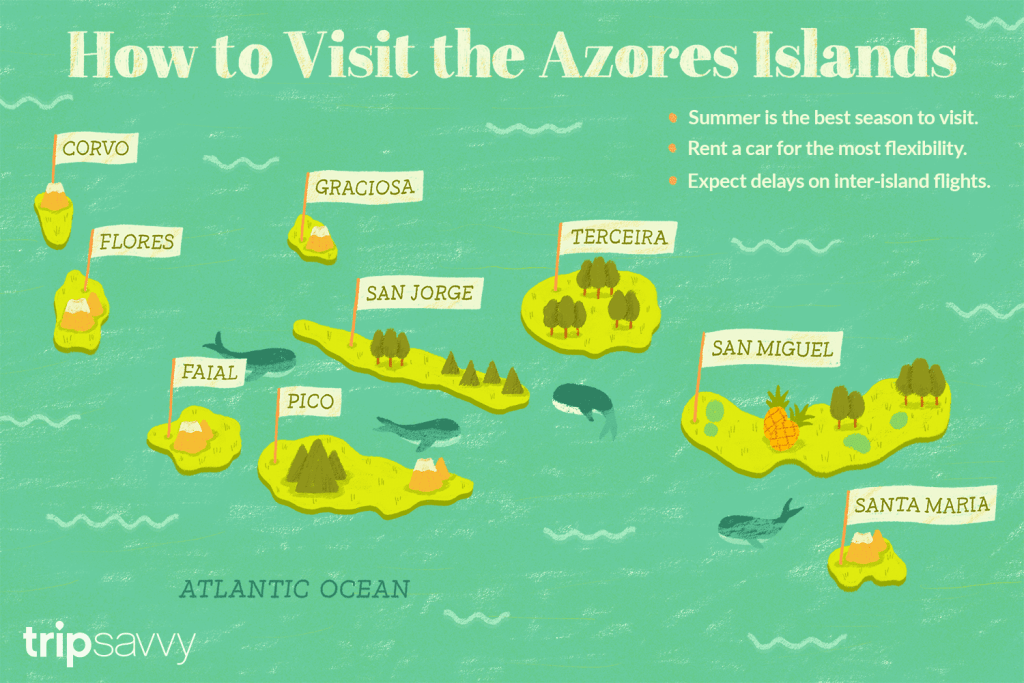 The Azores are known for their stunning natural beauty, with lush green hills, dramatic cliffs, and stunning blue waters. The islands are also home to a variety of wildlife, including dolphins, and whales.
The Azores are a popular tourist destination, with visitors drawn to the islands' stunning scenery, unique culture, and delicious cuisine. The islands are also known for their vibrant nightlife, with plenty of bars, clubs, and restaurants to explore.
The Azores are a great destination for
outdoor enthusiasts
, with plenty of opportunities for
hiking
, biking, and water sports. There are also plenty of
cultural attractions
to explore, including museums, churches, and historic sites.
Whether you're looking for a relaxing
beach vacation
or an adventure-filled getaway, the Azores have something for you and you won't have to travel far to get there!
Azores Weather
The climate is mild, with temperatures ranging from 16 to 24 degrees Celsius (60 to 75 degrees Fahrenheit) year-round.
In the Azores it is neither too cold nor too hot. In winter the temperature rarely drops below 10 degrees Celsius, while in summer it never rises above 25 degrees Celsius.
You can bathe in the sea all year round. In summer the sea temperature is above 20°C. The rest of the year the temperature fluctuates between 19 and 18ºC. Eventually, in January or February the sea temperature can drop to 15ºC.