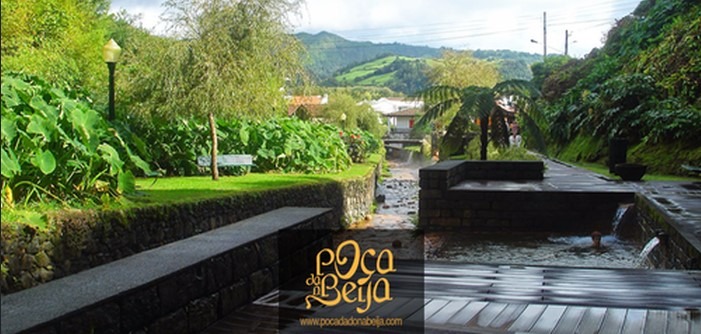 Magic Hot Springs – Poça Dona Beija – Furnas
The Furnas have many charms, but one of them is to take a hot bath in the Pool of Dona Beija or in the pool of Terra Nostra Park.
When the weather is bizarre, overcast or even raining, it is very pleasant to bathe in the hot water and enjoy the scenery, the verdant nature that surrounds the pool area. In high season, the best time to go to the hot springs is in the late afternoon or even in the evening. The Pools of Dona Beija have a very wide schedule, because it only closes at 11pm. It is possible to enter at 10.30 pm and take a relaxing bath until 10.45 pm. In addition to the price, the late closing time is one of the advantages of the Dona Beija Pool in relation to the Terra Nostra Park Pool.
The entrance to the hotel park costs € 8 per adult and closes at 6pm.
The entrance ticket at the Dona Beija Pool, costs € 6 per adult and includes a cold water shower and a basket to store belongings.
The rental of towels, lockers or hot water showerheads are charged separately.