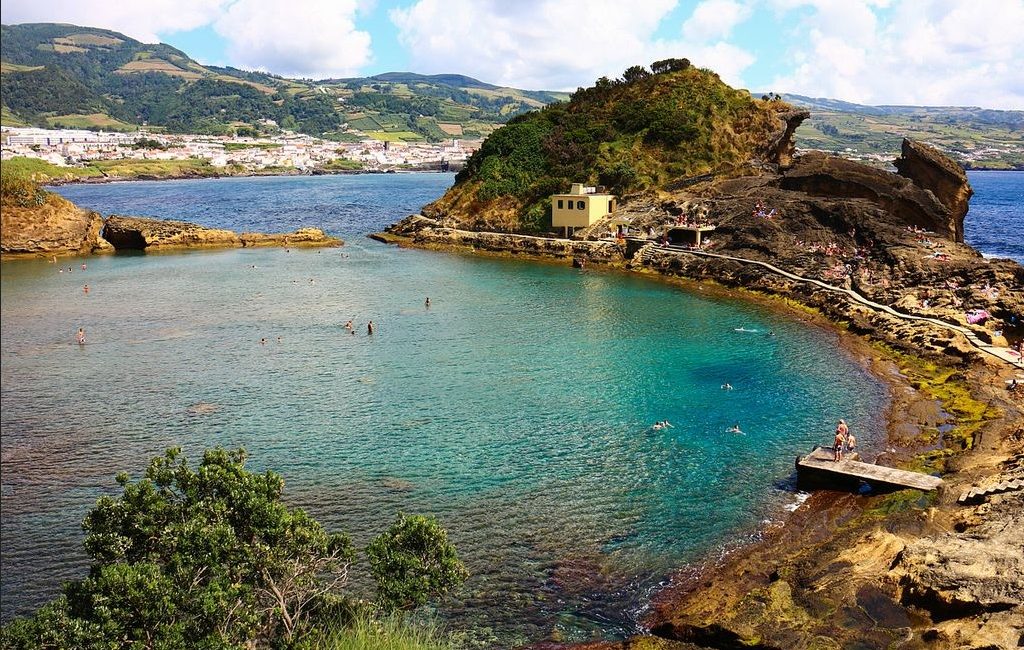 In summer, it is obligatory to go and take a bath in the islet of Vila Franca.
The islet has an excellent inner bay for bathing. Bathing in the middle of the ocean, and enjoying the landscape of the islet and Vila Franca coast, is a unique experience. It is advisable to take a diving mask, to enjoy the sea floor, both in the bay and outside near the islet.
Do not forget to take sunscreen, as there are no shadows on the islet. For those with sensitive skin or early in the bathing season, it is not advisable to stay in the islet for many hours.
It is advisable to buy the tickets online, in advance, as there is a limit of daily visits.
The trip is made by boat, next to the marina of Vila Franca. The bathing season on the islet begins on June 1 and ends on October 14.
The small ecological reserve off the island of São Miguel has received for seven consecutive years – a record in the circuit – the cliff diving world championship – Red Bull Cliff Diving. Usually, it takes place.