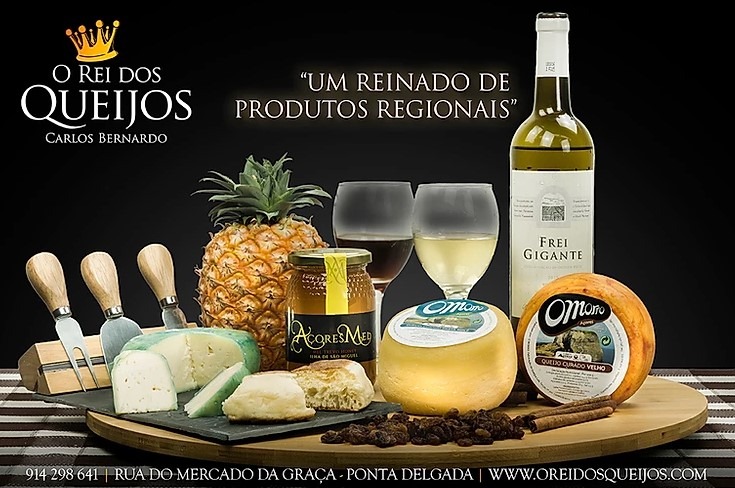 If you are visiting the Mercado da Graça or if you wish to buy souvenirs of regional products, the King of Cheeses is a mandatory stop. You can enter through the Graça Market or Market Street.
As its name indicates, its specialty are the Azorean Cheeses, but also it finds a great variety of regional products at competitive prices, for example, Tea of Gorreana and Cakes Lêvedos. It is thus a good place to buy souvenirs of regional products at the end of your holiday.
You can choose and taste a wide variety of Azorean cheeses, namely the famous Saint George cheese. The cheese is sliced in the act of buying without going to the cold, in order to preserve the original flavor. There are several varieties of San Jorge cheese, so take time to sample several. They can be more or less "spicy", drier or buttery and younger or older, depending on the healing time.