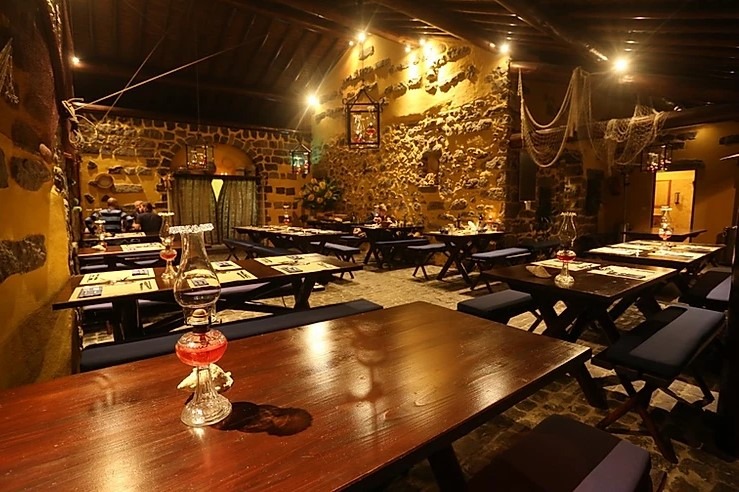 After a good swim in the excellent Ribeira Quente beach, the Garajau restaurant is a good option for dining fresh fish, or a regional meal.
The decor is very pleasant, creating a rustic atmosphere very relaxed.
There are children's menus, and the salad bar is at a glance. The sangria, in a jar, accompanies most of the dishes well.
The restaurant is only open from April to October, but in this period it is open every day