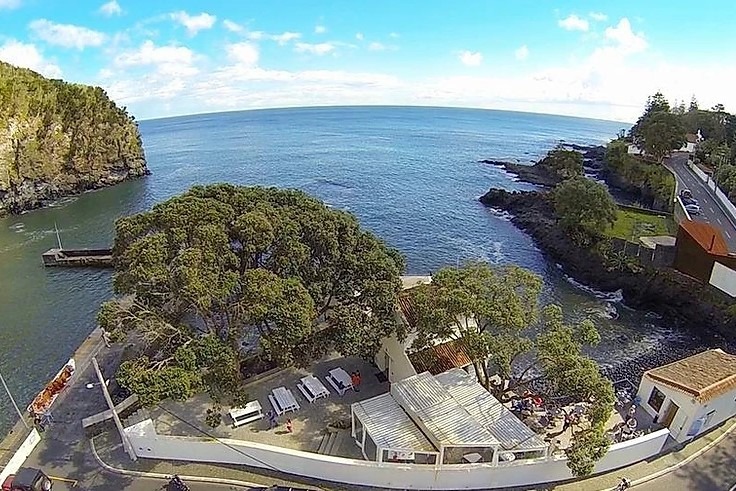 The restaurant called "Bar Caloura" is an authentic 2 in 1, an excellent restaurant of fresh fish, which offers a beautiful landscape in front of the sea, in the summer resort of Caloura. If it's dinner, you should go early so you can enjoy the scenery while you dine.
The specialty of the restaurant is grilled fresh fish, where you can see the fish before ordering, and the seafood, which includes grilled limpets and barnacles.
It's never too much to ask the restaurant for a suggestion, about which fish they advise on that day. The fresh Boca Negra fish is always a good option.
For dessert the pineapple cake is a good choice.