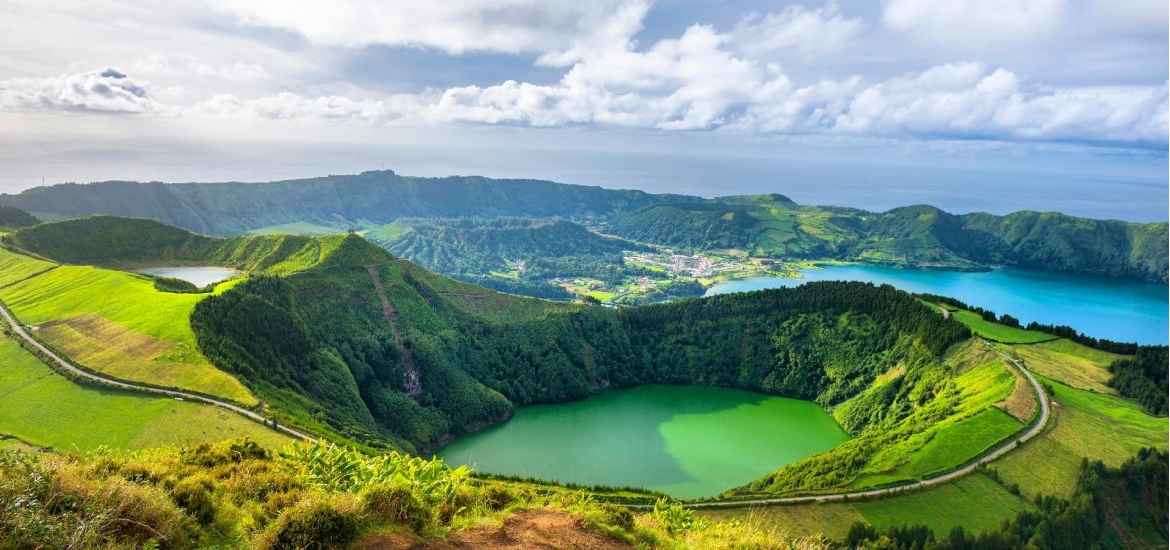 Are you planning to visit São Miguel but still haven't found the ideal accommodation? In order to enjoy all that the island has to offer, we have two options located in Ponta Delgada and another one further north (in Capelas) so everything is always near by.
Find below three houses that will make your stay in São Miguel quite a pleasant and memorable one.
T3 Downtown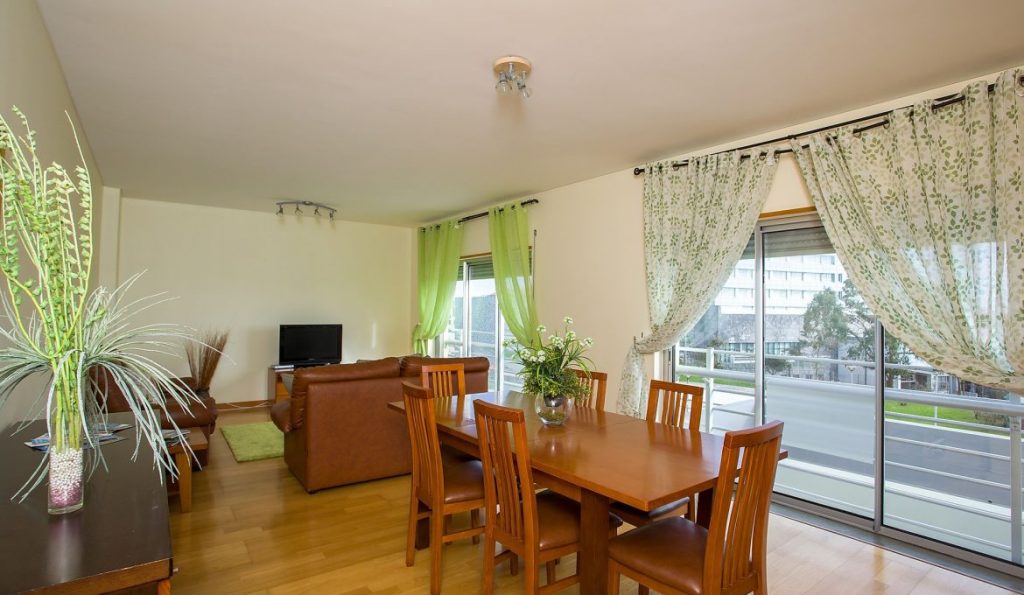 Located in a quiet area, a 10-minute walk from the historic center, this apartment is spacious and central. With a sea view, it´s equipped with the most varied amenities, it also has free parking and Wi-Fi.
The apartment has 3 bedrooms, one of them equipped with a cot, a kitchen equipped with basic utensils, stove and oven, so you can prepare your meals, as well as a dishwasher, toaster, kettle and coffee maker.
It has two bathrooms, one equipped with a bathtub and a hairdryer, and the other with a shower.
The living room is spacious, with sofas, a TV and a space for the youngest to play. It also has a large table, where you can enjoy a beautiful family dinner while enjoying the view in this bright room.
If it sounds good enough for you, waste no more time looking for a good value-for-money place and book it here.
T3 Downtown, AC & Balcony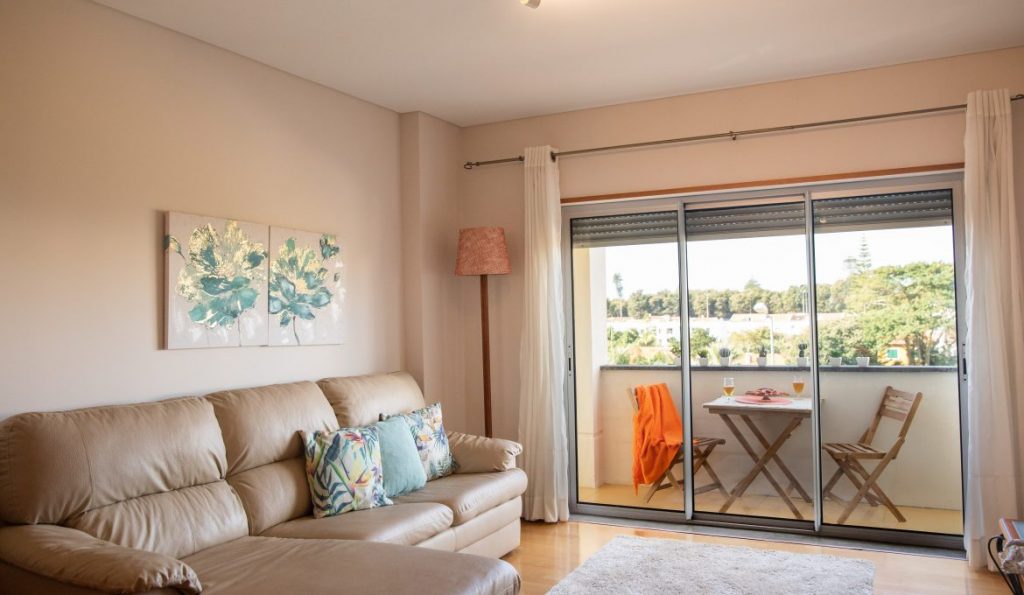 This spacious apartment is ideal for a family holiday.
With 5 rooms and 4 beds, located in a quiet and peaceful residential area, it is equipped with air conditioning and has a private balcony with a table and chairs and an incredible sea view.
It has a modern decor, a spacious living room with sofas and a large flat-screen TV, where you can lay back and relax.
It also has a large dining table where you can enjoy your meals prepared in the kitchen equipped with basic kitchen items, kettle, coffee machine, stove, oven, toaster and microwave.
The apartment has two bathrooms, one equipped with a shower and the other with a bathtub, both of them with all the amenities to make you feel quite at home!
Will you miss this opportunity? Book here.
Seaside Azores Villa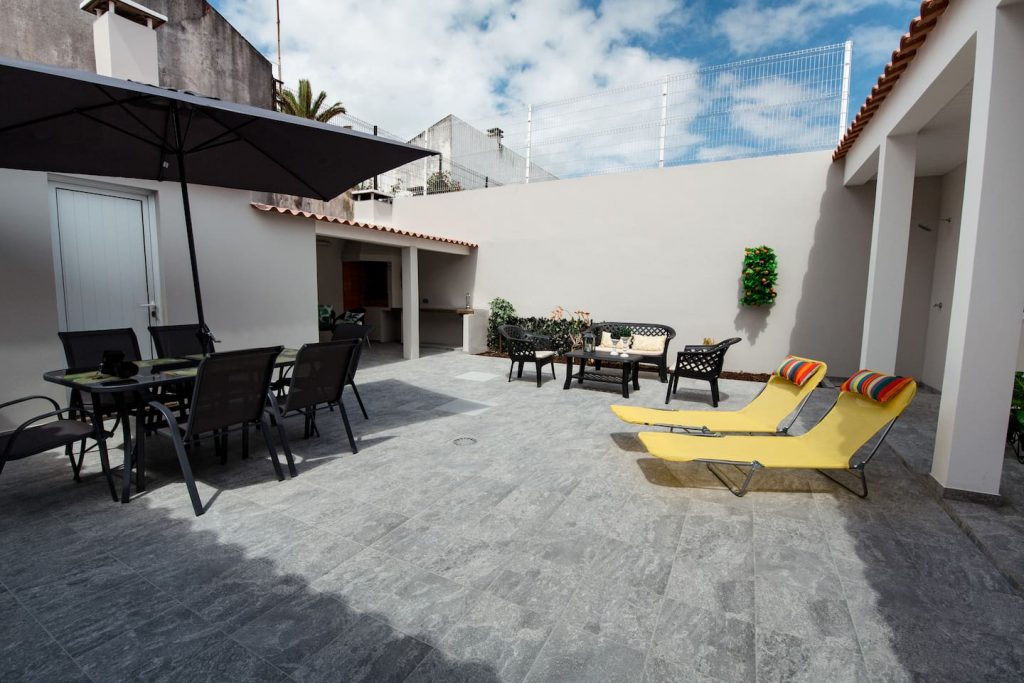 With a modern, sea alusive decor, this completely remodeled house is located in the village of Capelas, in Ponta Delgada, just a 15-minute drive from the city´s historic center.
Enjoy a dream vacation by the sea in a quiet area with a breathtaking landscape, with all the comfort and convenience.
This five-bedroom house also has an interior patio, with a barbecue area, tables, chairs and sun loungers, where you can spend quality time with your family or your friends.
Right at the exit of the property you will find walking trails, a promenade and viewpoints, where you can enjoy the fantastic views. You will also find natural pools and recreational areas for barbecue.
Enjoy a great vacation by the sea booking now!