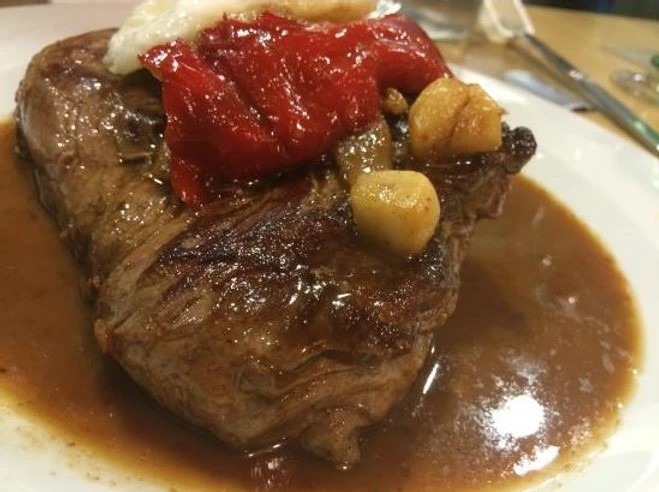 Immediately after the Furnas stew, comes the Associação Agrícola's steak, located in the Santana area in Ribeira Grande.
In addition to the quality of the steak, it is worth visiting Associação Agrícola, due to their new and modern facilities, the service, the variety of steaks and other dishes and the craft beer.
In high season, it's advisable to book. If the room is full, you may have to wait to order and to be served.
Despite the high price of the steak, its size is quite generous and it's enough for two people, especially the sirloin steak. At dinner, it's not advisable to eat a whole steak, unless you come from Ribeira Grande to Ponta Delgada on foot to digest the steak.